Review
SENNA in the world of private labels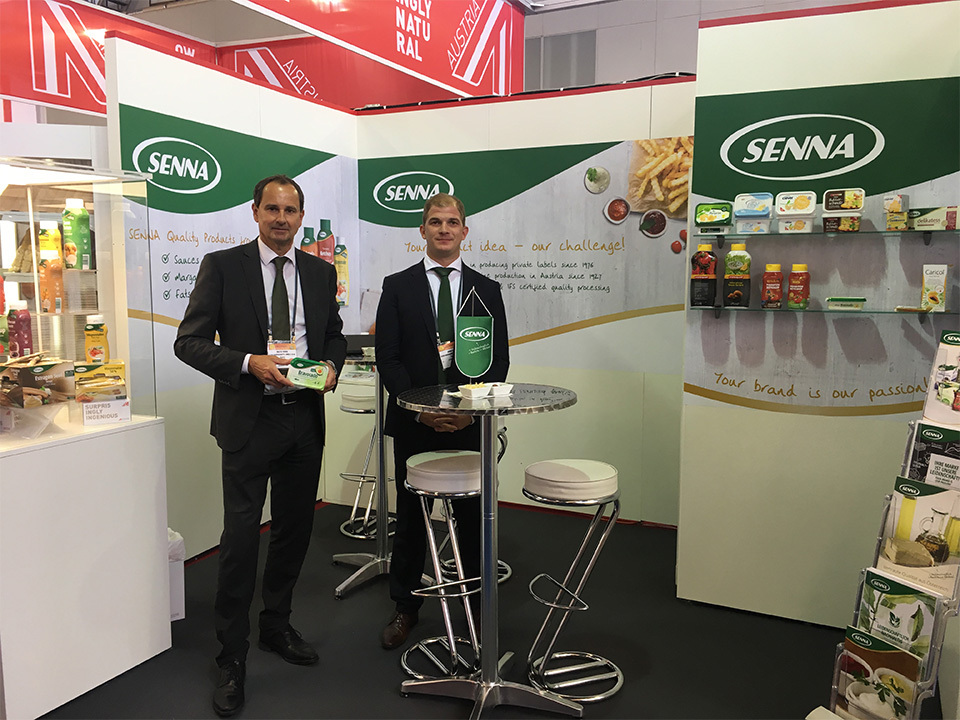 SENNA was making its fifth appearance at this year's fair organised by the Private Label Manufacturers Association, PLMA for short, in Amsterdam. This international trade fair – which was staged under the 'World of Private Labels' heading – is the ideal springboard for SENNA to present its expertise in the field of private labels.
The trend towards private labels continues to grow and still offers great potential, particularly in countries in Eastern Europe. The quality of private brands is also becoming increasingly important. That's the point of entry for SENNA … and at its stand it was able to convince visitors of the quality of Austrian products. Many interesting discussions took place with existing customers and prospects and the course for future orders was set during the two days of the fair.
This year's star at the fair was the 'Bravocado', the latest margarine innovation with avocado oil, an ideal and delicious spread. Bravocado was not only available for tasting at the stand – it was also chosen for the 'New Products Expo'. The particularly varied range of sauces as well as the margarine in 500g and 250g tubs and the 250g block also attracted lots of attention.