OUR RANGE FOR
BAKERIES, CONFECTIONERS AND THE CATERING TRADE
Here you can find our selected products for bakeries, confectioners' and the catering trade. Margarines, frying fats, sauces and dressings – SENNA always has the perfect solution for you! Discover the diversity of the SENNA world of products.
Your brand is our passion
Own brands at SENNA
We believe in innovation and energy, in finding new solutions to old problems and exciting new creations. Your product ideas are a welcome challenge for us which we meet with our skill, long-standing experience and passion to create innovative solutions.
We will work in close collaboration with you to implement your product and will support you throughout the process – from the market research to the development, specialist production and successful market launch.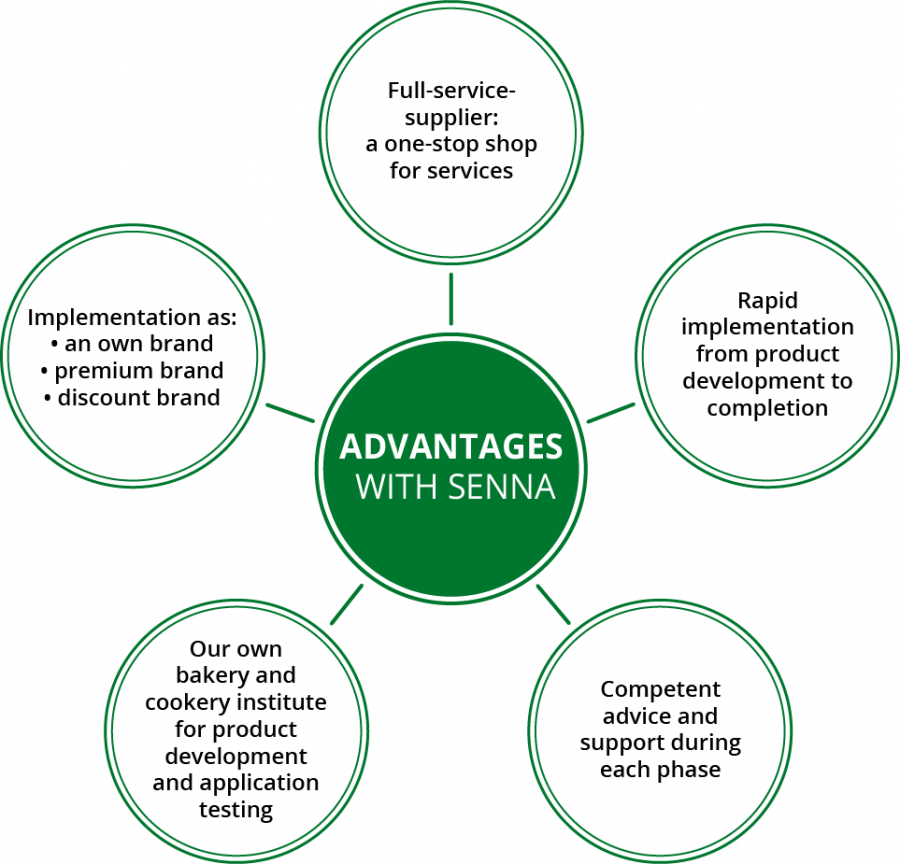 Speaking is silver, listening is gold
Individual consulting
Planning and implementing an own brand product is a challenging task which requires a great deal of skill and expertise. To provide you with optimal support in this process, we can offer competent professional advice, tailored to your individual requirements and questions. We also analyse current trends, markets and competition and share our practical expertise with you during an innovation workshop.
OUR CONSULTING SERVICES:
Personal consultation
Analysing current trends
Analysing the market and competition
Innovation workshops
New product ideas are always welcome
The right product for all requirements
Our industrial range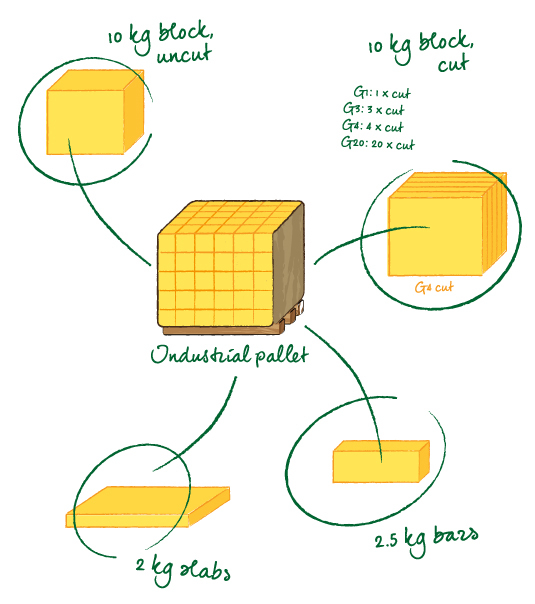 For your products to become unique, you also need unique ingredients. With our Industrial range, we not only provide you with the best quality – we also have the right product up our sleeve for all applications and processing requirements. We have unified these margarines in our SENNA Pro range. Soft or hard, bar or slab – together, we find the right margarine for each and every one of your products. Our Pro range also offers melange and organic margarines in order to satisfy even special requirements.
It is not only our customers and employees that are dear to us – but also, and in particular, our environment. For that reason, we have extended our range with sustainably produced palm oil to the industrial margarines too. Yet it is also possible to do without it completely! This is proven again and again in the form of our ZERO-Palm margarines, which are produced without any use whatsoever of palm oil – naturally, the taste and quality always stays the same.

THE GOLDEN CUT
To make sure that everything always goes smoothly when you use our margarines, you can choose between various different pack types and sizes, and even determine the type of cut. From one palette through to whole HGV loads, you can pick up your margarine right from our factory or you can choose the comfortable option of having us deliver your order to your sit
Quality brands, united at SENNA
Sales cooperation