03. dic, 2020
Chocolate parfait with pistachio pesto
Vegetarian,
Dessert,
Spring,
Summer,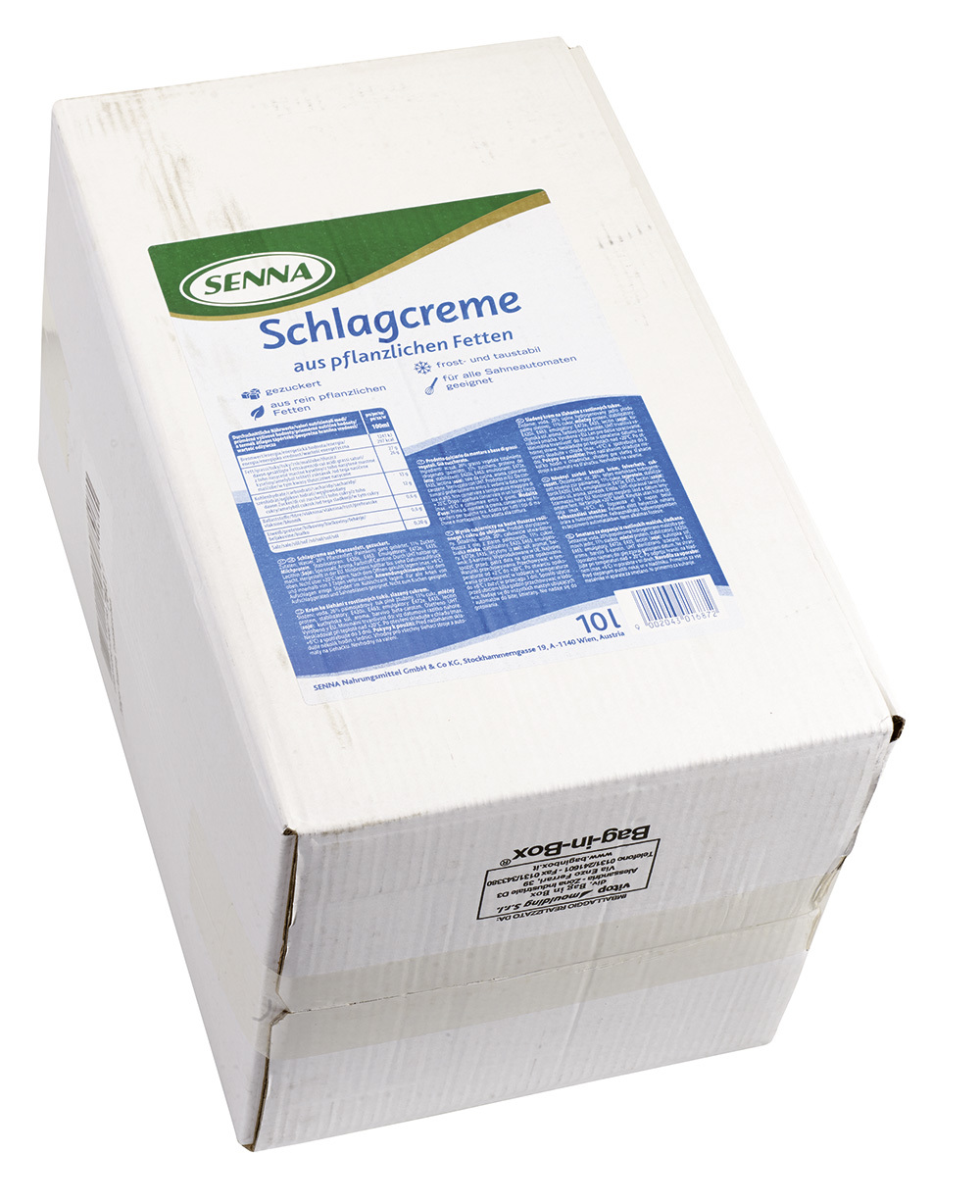 SENNA Schlagcreme
• Sapore delicato
• Volume eccellente
• Delicata morbidezza
• Adatta anche per montapanna
Art.Nr.: 1246212 | 10l Bag-in-Box
Preparation
To make the parfait, beat the whites of the eggs together with salt until stiff, sprinkle in the sugar and continue beating until the mixture shines. Stir in the yokes briefly.
Then mix the SENNA Schlagcreme with the SENNA Dunkle Creme, carefully fold in to the eggs and pour into the prepared mould. Cover and freeze for 6 hours.
To make the pistachio pesto, chop the pistachios and almonds together finely with the sugar in a cutter and stir in orange juice and amaretto until smooth. Then chill until ready to serve.
Shortly before serving, turn out the parfait onto a board, cut into slices and serve. Add the pistachio pesto and decorate with fresh berries and mint.
The parfait can be left in the freezer for 2-3 weeks.
Our Tip
Use pumpkin seeds instead of almonds for a welcome variety.