03. dic, 2020
Profiteroles
Vegetarian,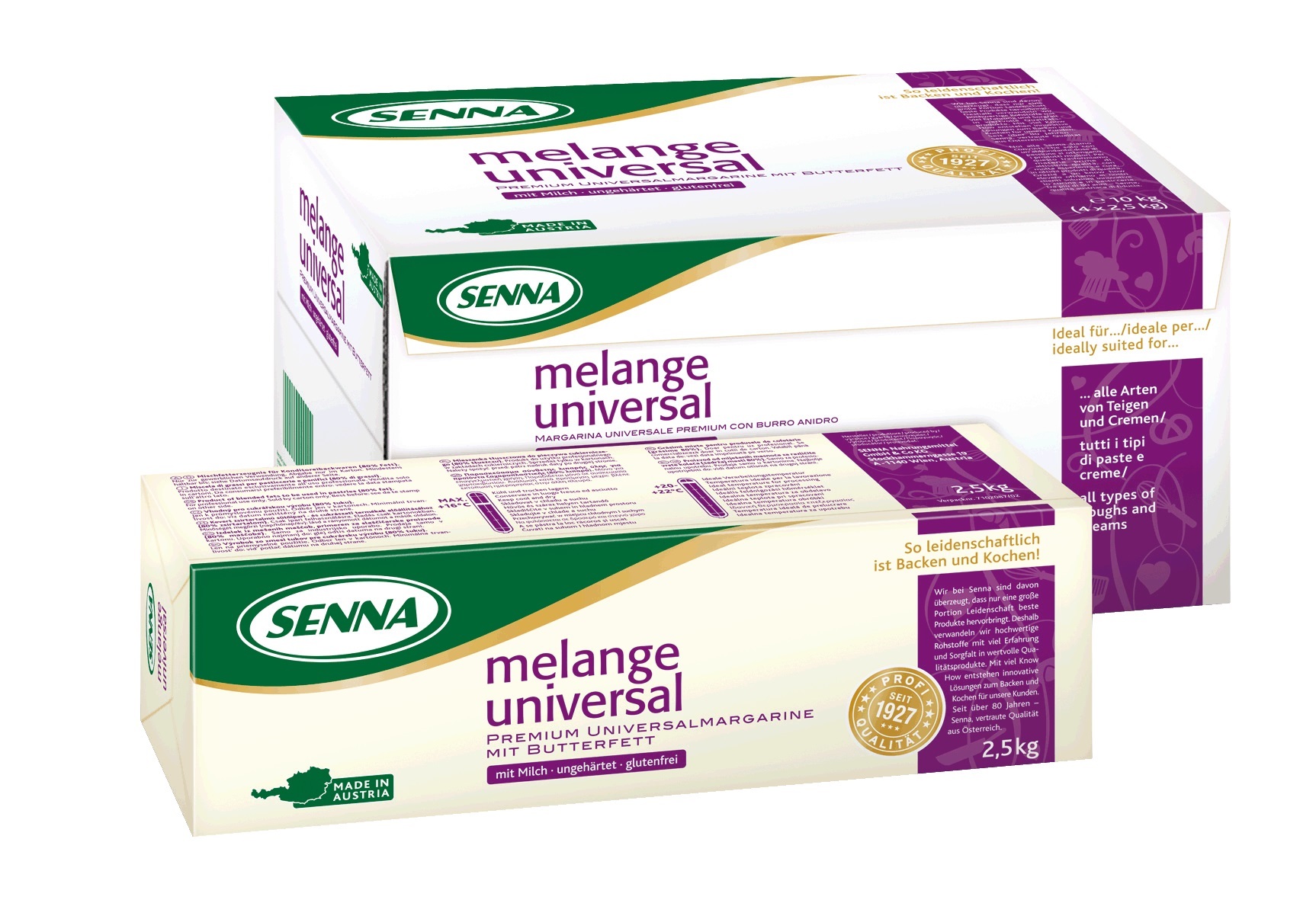 SENNA Melange universal
• Delicato aroma di burro del prodotto finale
• Ottimo volume di sbattitura
• Impiego universale
Art.Nr.: 1214220 | 10kg (4 x 2,5kg)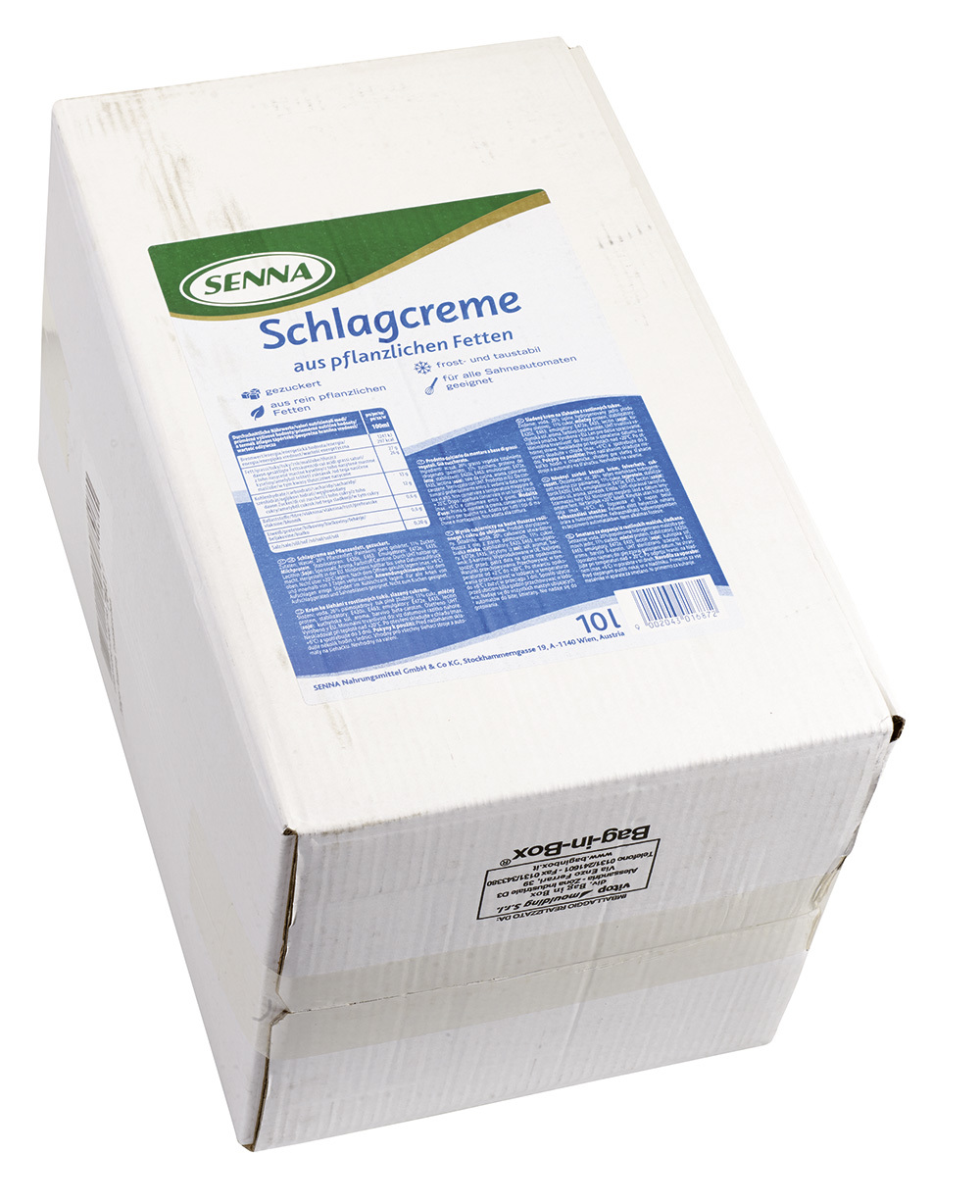 SENNA Schlagcreme
• Sapore delicato
• Volume eccellente
• Delicata morbidezza
• Adatta anche per montapanna
Art.Nr.: 1246212 | 10l Bag-in-Box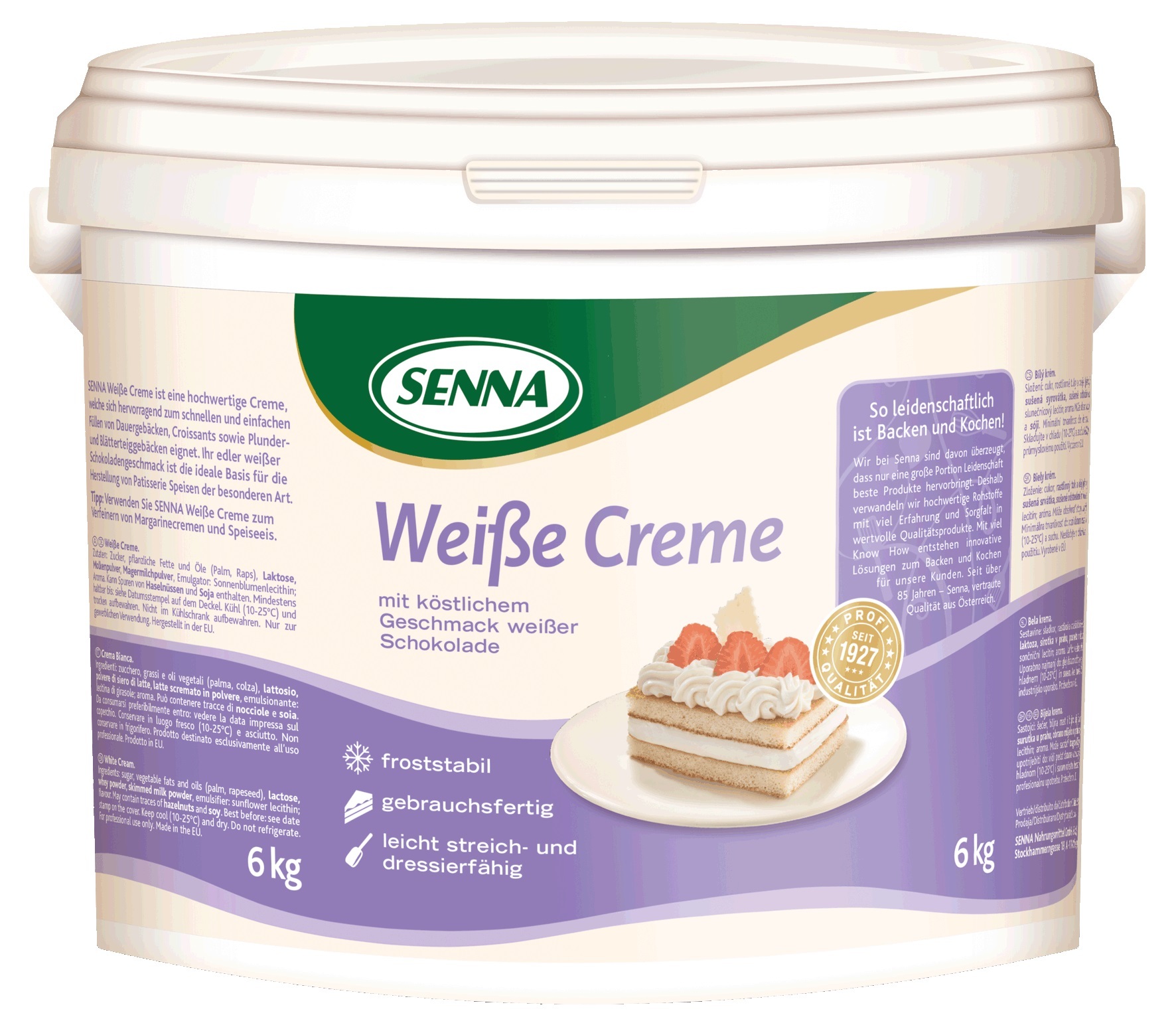 SENNA Weisse Creme
• Delizia particolarmente cremosa
• Facile e veloce nella lavorazione
• Buona spalmabilità
• stabile alla congelazione
Art.Nr.: 1247308 | 6kg

SENNA Backaroma Zitrone
• Fresco aroma di limone
• Ottima resa anche in piccole dosi
• Facilmente dosabile
• Resistente alla cottura e al congelamento
Art.Nr.: 1248315 | 1kg (6 x 1kg)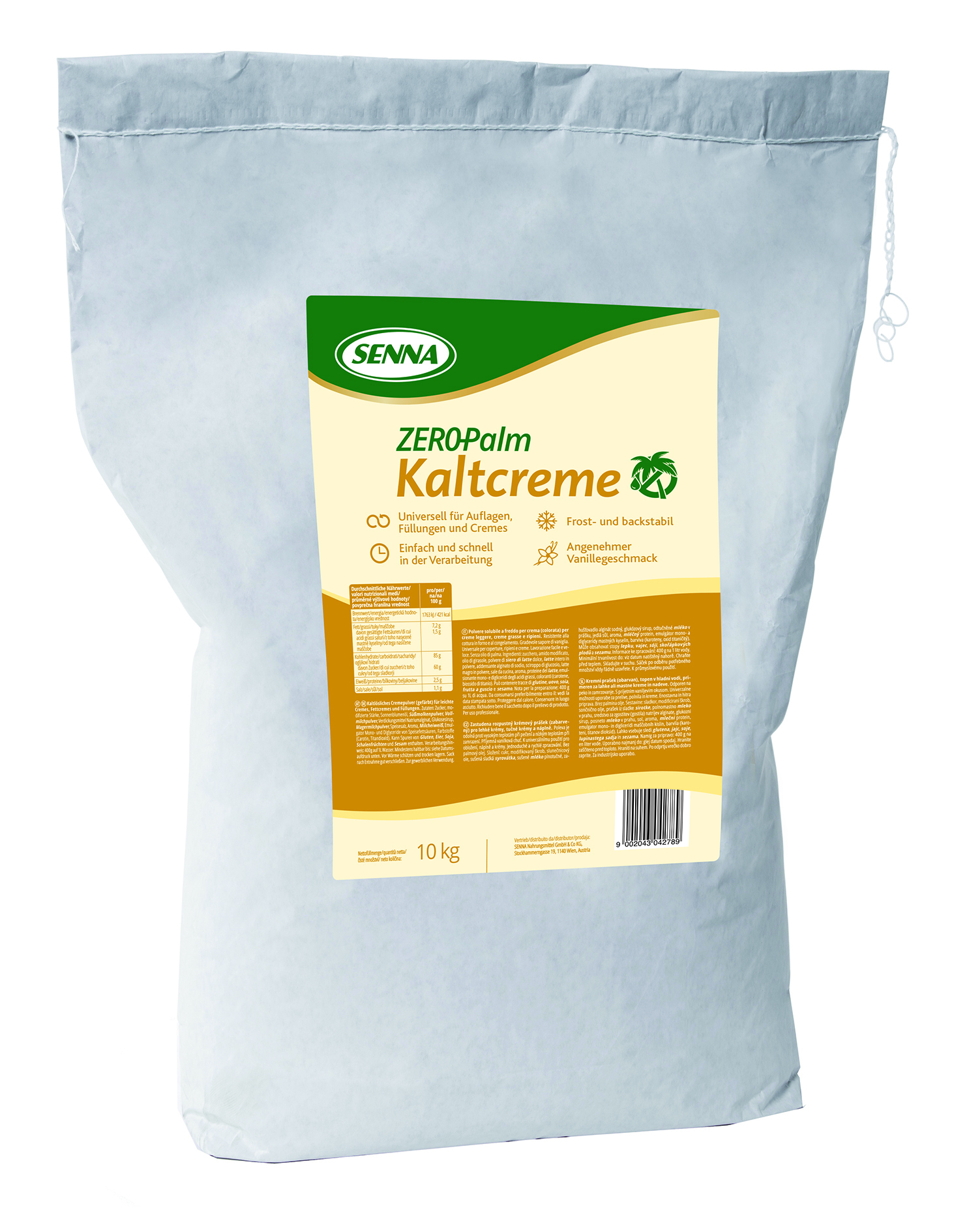 SENNA Kaltcreme ZERO Palm
• Piacevole aroma di vaniglia
• Morbidezza eccellente
• Di semplice e rapida lavorazione
• Ottima resistenza alla cottura
Art.Nr.: 1244212 | 10kg
Preparation
To make the dough, bring the water, salt and SENNA Melange Universal to boil.
Then add the flour.
Stir vigorously until the mixture does not stick to the pan and is absolutely smooth.
Stir the eggs into the mixture while this is still hot.
Finally, fill the dough mixture into a piping bag and pipe small balls onto a baking tray.
Bake at 220°C in an oven for approx. 20 min.
To make the light filling, heat up the SENNA Weiße Creme, 400g of SENNA Schlagcreme and the SENNA Backaroma Zitrone to the same temperature so that they mix well, then beat together.
Chill for 2 hours.
Beat the remaining SENNA Schlagcreme and mix with the prepared cream.
Then fill the profiteroles with the cream.
To make the dark glaze, first blend the mixed SENNA Kaltcreme into the SENNA Dunkle Creme.
Then beat the mixture together with the SENNA Schlagcreme.
Chill all of this for approx. 2 hours.
Then glaze the profiteroles with the dark glaze.
Our Tip
Decorate the finished profiteroles with SENNA Schoko Sauce just before serving.