22. nov, 2021
Christstollen o Stollen di Natale
Advent & Christmas,
New Year's Eve,
Dessert,
Baking,
Autumn,
Winter,
Un classico della pasticceria natalizia: lo stollen dolce di Natale. Ecco come fare la tipica pasta di Natale con frutta secca e spezie fini!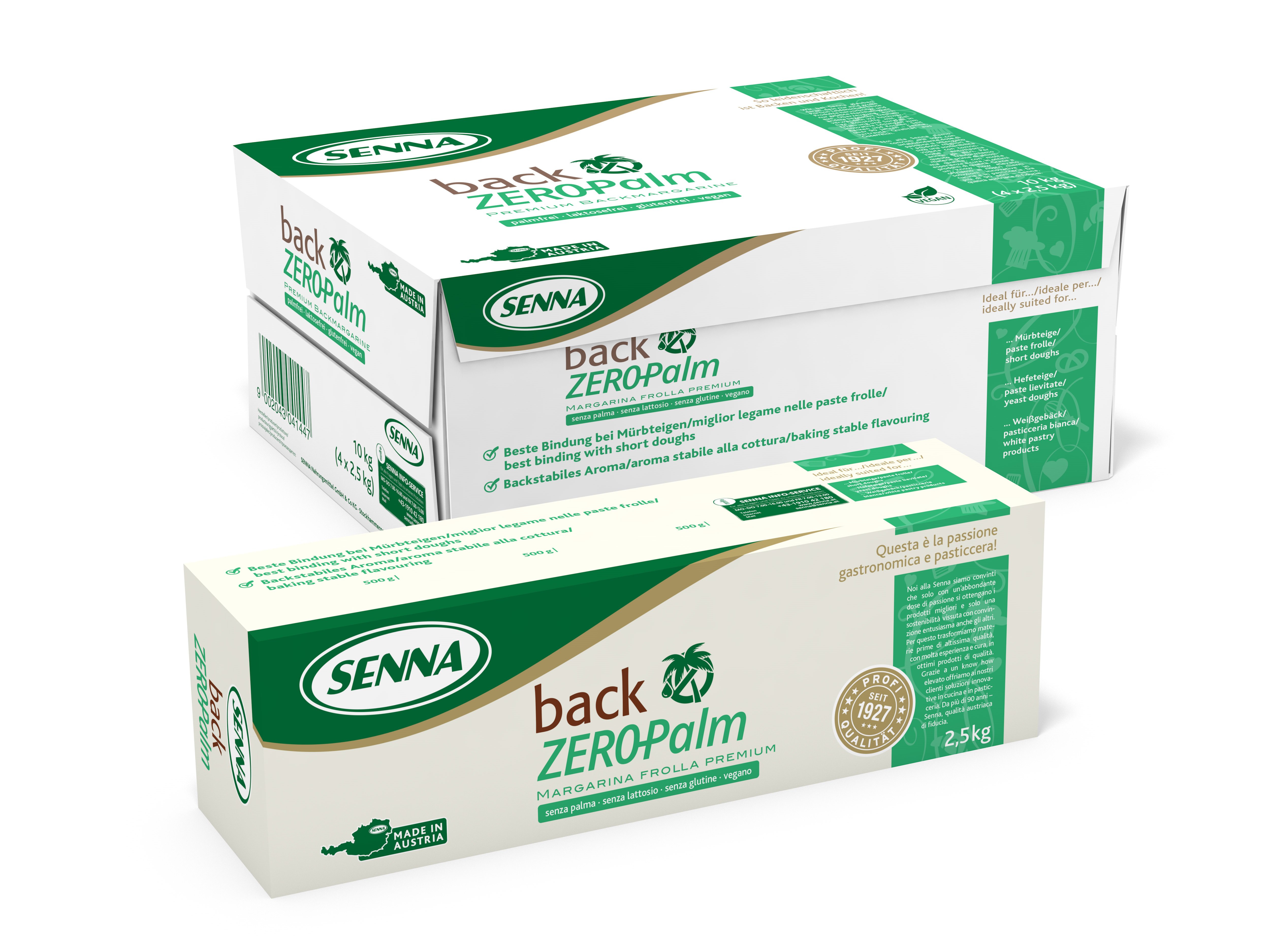 SENNA Back ZERO Palm
• Aroma delicato
• Delicata morbidezza
Art.Nr.: 1212221 | 10kg (4 x 2,5kg)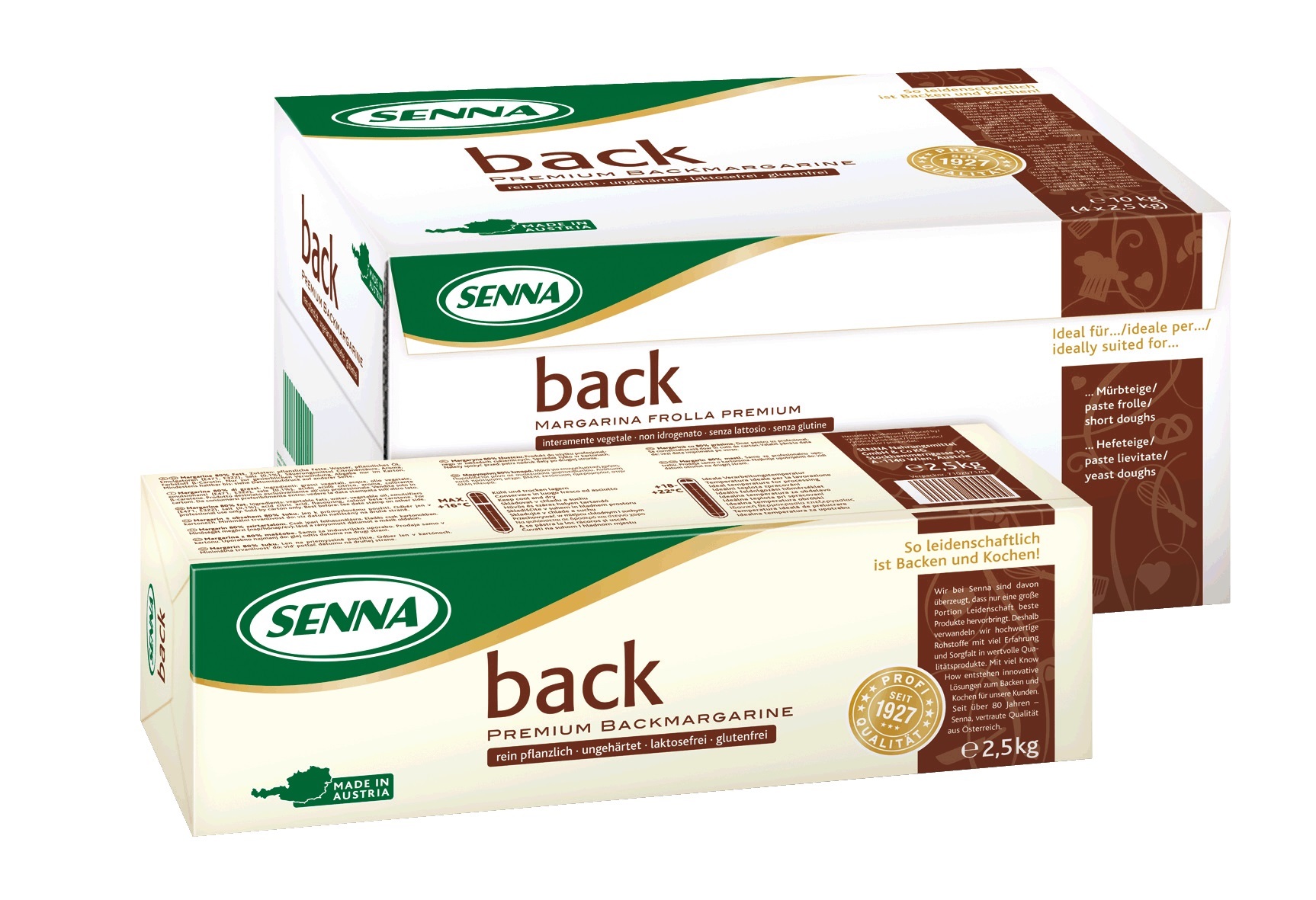 SENNA Back
• Con olio di palma certificato come sostenibile
• Aroma delicato
• Delicata morbidezza
Art.Nr.: 1212201 | 10kg (4 x 2,5kg)

SENNA Backaroma Zitrone
• Fresco aroma di limone
• Ottima resa anche in piccole dosi
• Facilmente dosabile
• Resistente alla cottura e al congelamento
Art.Nr.: 1248315 | 1kg (6 x 1kg)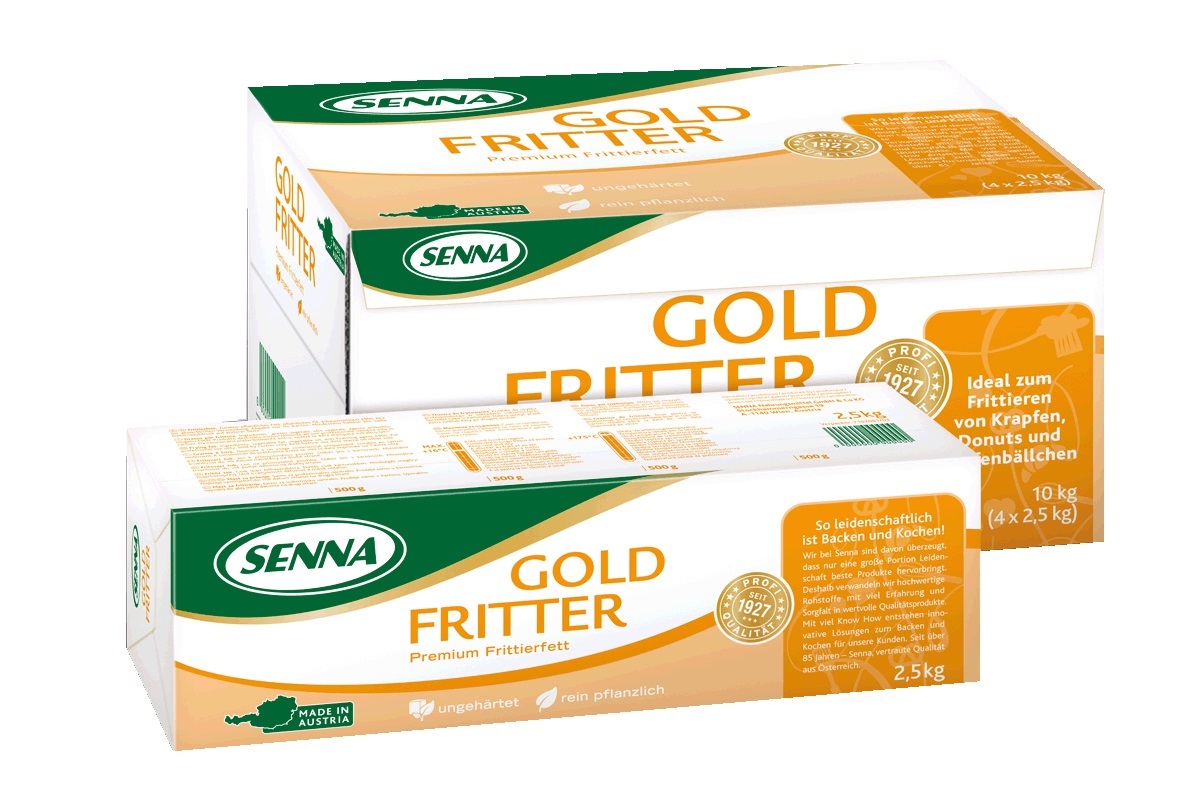 SENNA Goldfritter
• Frittura eccellente grazie all'elevata resistenza
• Materie prime a temperatura stabile
• Con pregiato olio di arachide
• Odore e sapore neutri
Art.Nr.: 1221202 | 10kg (4 x 2,5kg)
Preparation
Mix the fruit (candied lemon peel, aranzini), almonds and sultanas with rum and leave to infuse for a few hours.
Mix all the dough ingredients together, let rest for 20 minutes, knead again briefly and incorporate the fruit.
Leave to rest for another 20 minutes, weigh out to the desired size and and grind to a ball.
Then shape into stollen.
Leave to rest at bakery room temperature (min. 24°C) for 15 minutes.
Bake at 175°C for approx. 40-50 minutes.
After baking, brush twice with melted SENNA Goldfritter and sprinkle with vanilla icing sugar.
Our Tip
Provatelo anche con il marzapane o il cioccolato!