03. Dec, 2020
Marble Gugelhupf
Vegetarian,
Mother's Day,
Father´s Day,
Dessert,
Baking,
A Marble Bundt Cake, a traditional Viennese pastry. Enjoy the pleasure of tasting both vanilla and chocolate in the same bite.


SENNA Backaroma Vanille
• Fine vanilla flavour
• Vegan
Art.Nr.: 1248310 | 1kg (6x 1kg)

SENNA Backaroma Zitrone
• Fresh lemon flavour
• Vegan
Art.Nr.: 1248315 | 1kg (6 x 1kg)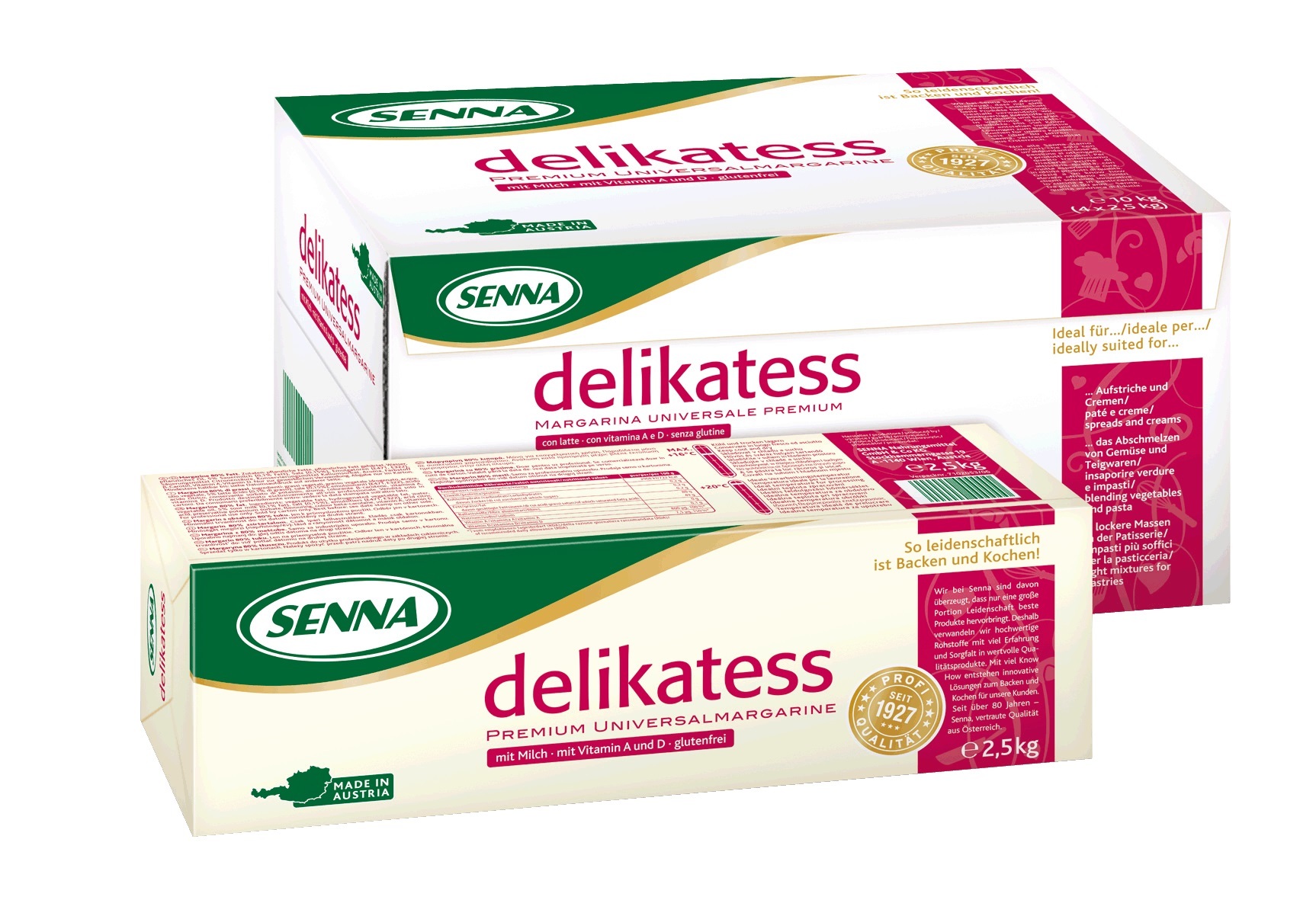 SENNA Delikatess
• No spitting when frying in the frying pan
• Good overrun
• Good liquid absorption
• With vitamins A and D
Art.Nr.: 1214201 | 10kg (4 x 2,5kg)
Preparation
Beat the SENNA Delikatess and icing sugar together, gradually adding the yolks.
Stir in the water, whole milk powder with baking powder and 400 g of flour.
Beat the egg whites and granulated sugar together until frothy, stir into the aforementioned mixture and mix in the remaining flour.
Divide the dough into half and stir the dissolved cocoa paste into one half.
Baking temperature: 180°C
Baking time: approx. 50 minutes
Our tip
If using whole eggs, substitute icing sugar for the granulated sugar and whip together with the SENNA Delikatess and remaining icing sugar.