03. Dec, 2020
Basic recipe for donut dough
Vegetarian,
With this basic recipe from SENNA, the donut dough is guaranteed to be a success!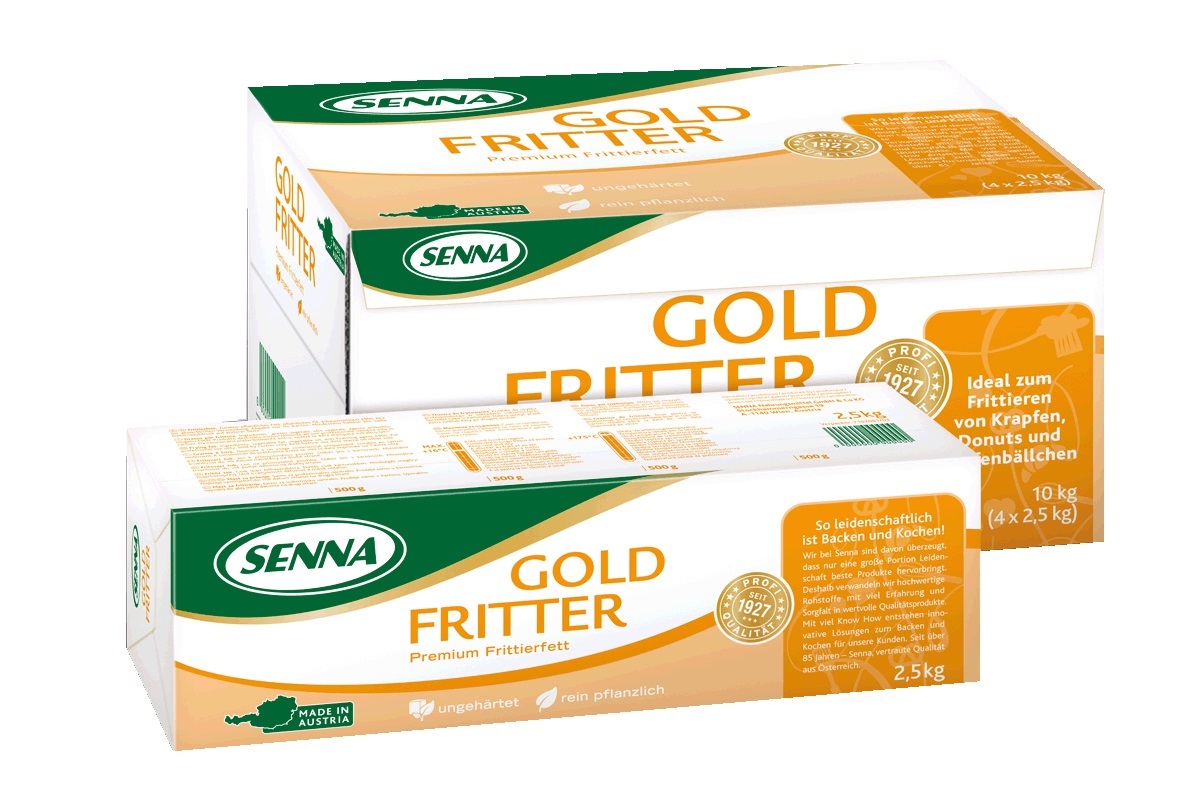 SENNA Goldfritter
• Frying fat with high-quality peanut oil
• No greasy film left on the fried foods
• Excellent frying results thanks to high resilience
• Odourless and tasteless
• Vegan
Art.Nr.: 1221202 | 10kg (4 x 2,5kg)

SENNA Backaroma Vanille
• Fine vanilla flavour
• Vegan
Art.Nr.: 1248310 | 1kg (6x 1kg)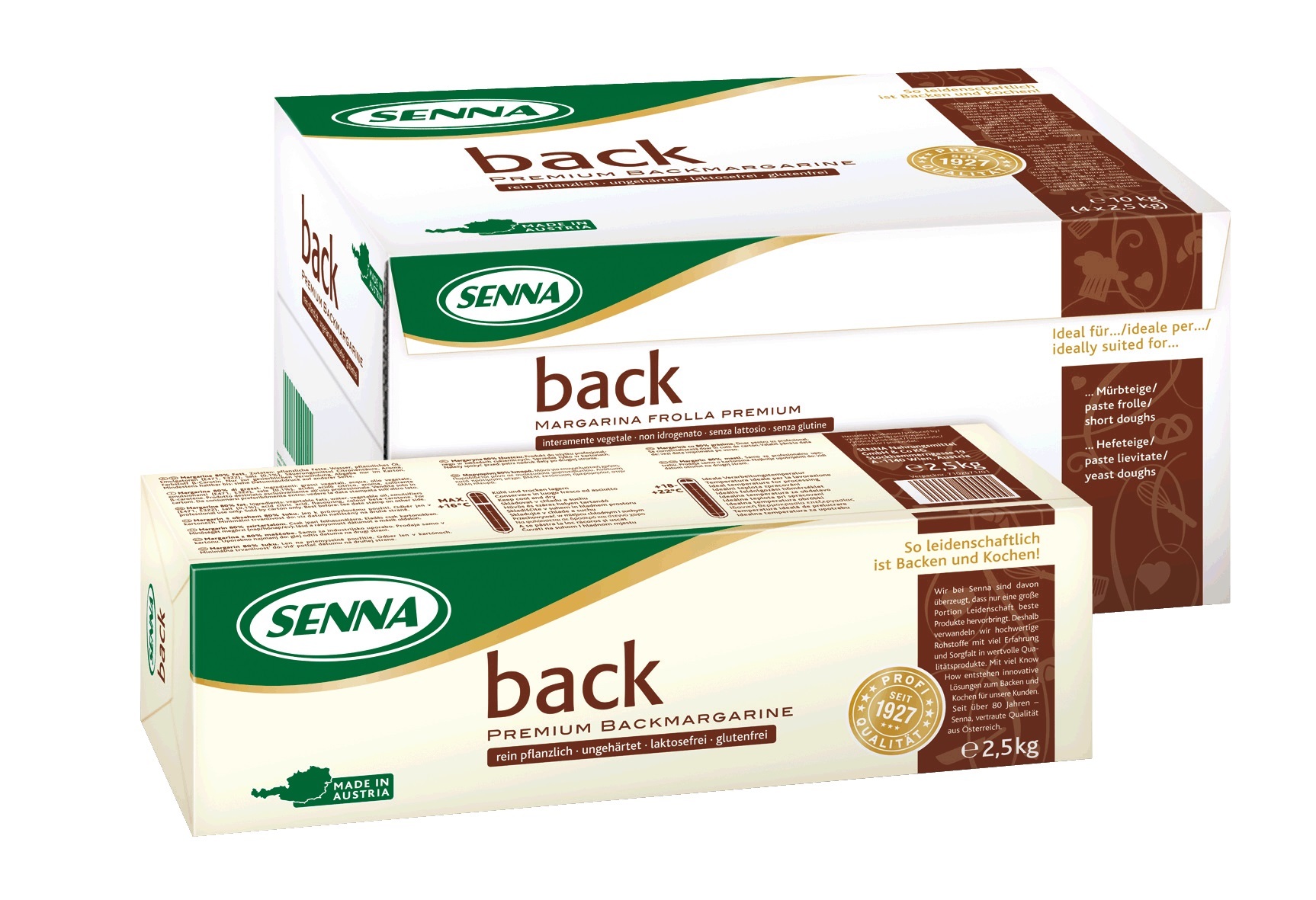 SENNA Back
• Best binding properties for short-crust pastry
• Aroma withstands the baking process
• Ideal for short-cut pastry and yeast dough
• Vegan
Art.Nr.: 1212201 | 10kg (4 x 2,5kg)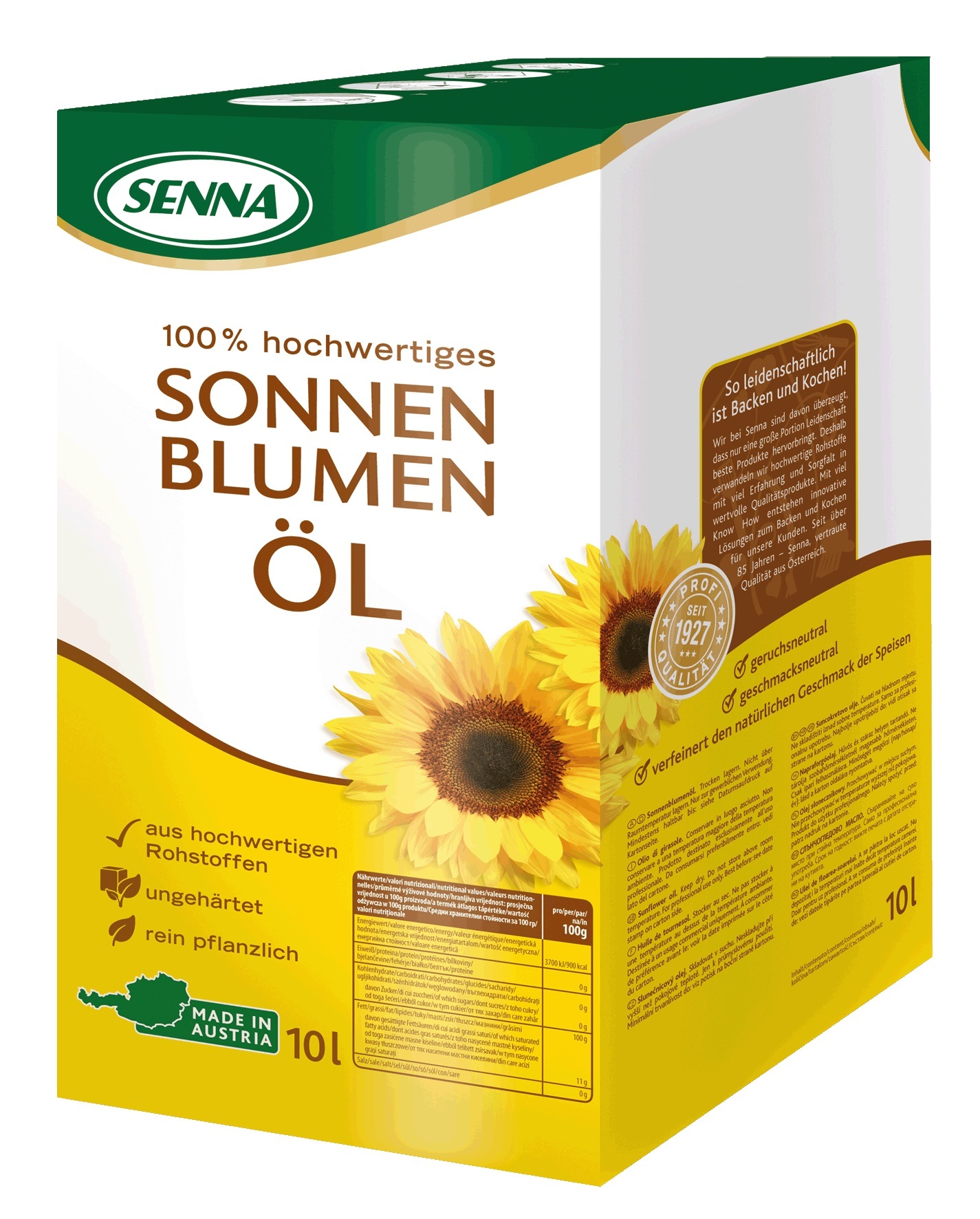 SENNA Sonnenblumenöl Bag-in-Box
• 100% pure sunflower oil
• Odourless and tasteless
• Vegan
Art.Nr.: 1253312 | 10l
Preparation
Use the aforementioned ingredients to make a soft, cool dough by mixing them all together at once.
Then weigh out individual pieces of 45 g each and work into a ball.
Press down the pieces of dough slightly and place on one side on a floured cloth.
The dough is then left to ferment and taken out of the proofer when three-quarters done.
The pieces of dough are then placed face-down in the approx. 160°C to 170°C SENNA Goldfritter and fried for approx. 3 min. on the first side and then for 2 min. on the other side.
The donuts are turned over briefly and plunged into the hot fat before removing from the fryer. Leave to drain thoroughly after frying and dust with icing sugar.
Our tip
Glaze with SENNA Fondagel to keep fresher for longer.