02. Jun, 2021
German Chocolate Cake
Mother's Day,
Father´s Day,
Dessert,
Baking,
Spring,
Summer,
Chocolate cake with a difference! Typical of the German Chocolate Cake is the coconut pecan filling. Pecans - full of high quality nutrients!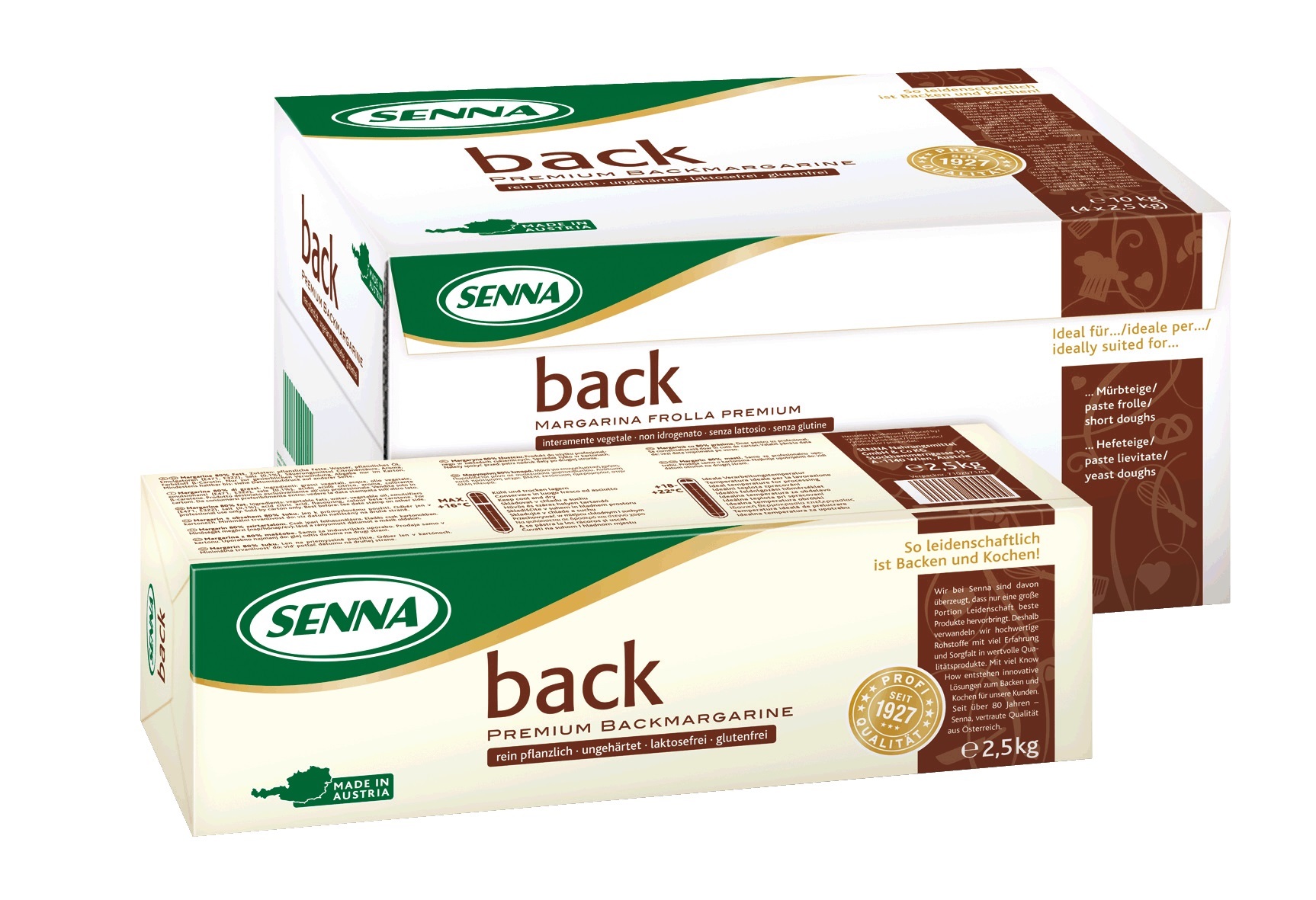 SENNA Back
• Best binding properties for short-crust pastry
• Aroma withstands the baking process
• Ideal for short-cut pastry and yeast dough
• Vegan
Art.Nr.: 1212201 | 10kg (4 x 2,5kg)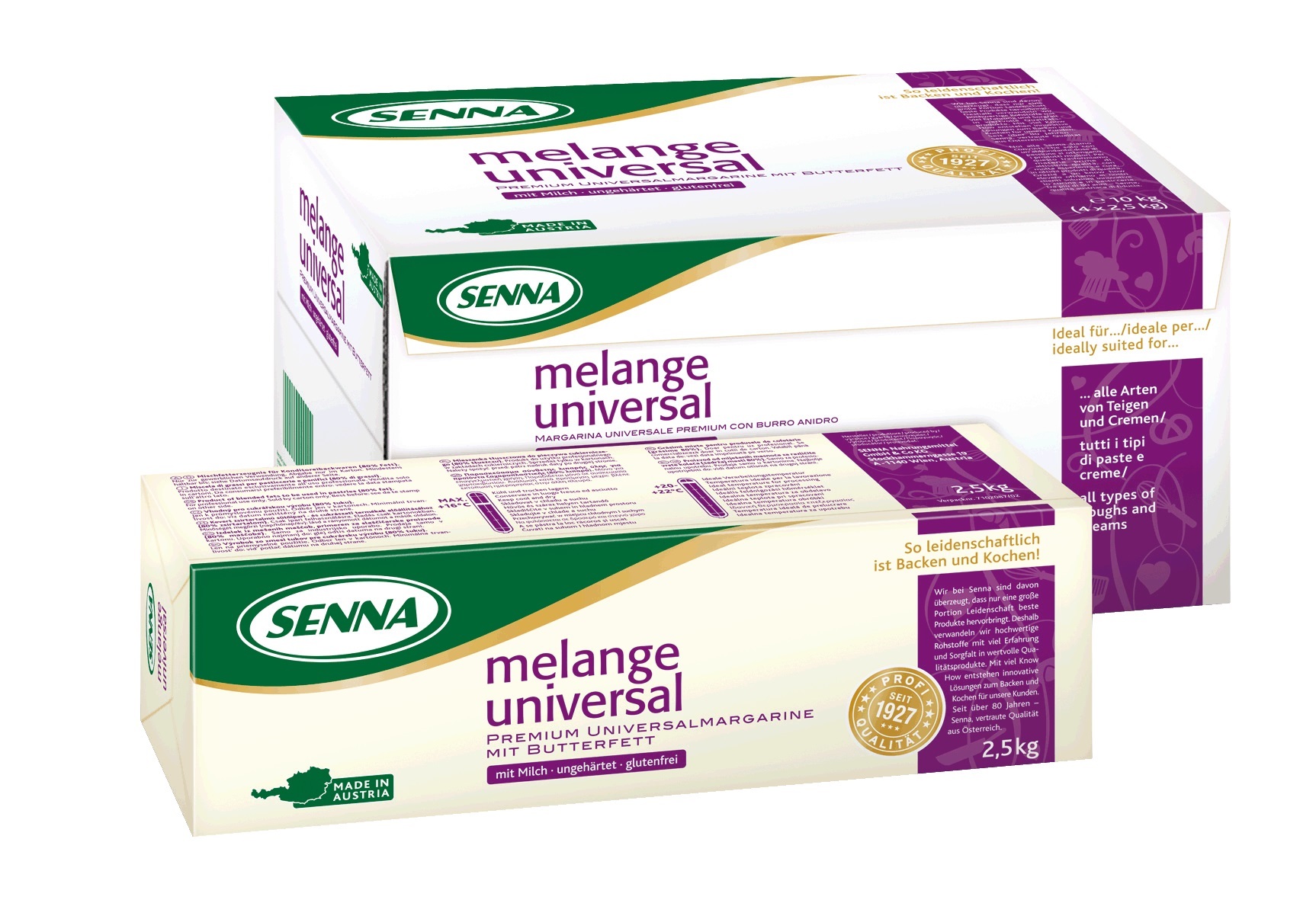 SENNA Melange universal
• 10% butterfat
• Good overrun
• For short-crust pastry and cremes
Art.Nr.: 1214220 | 10kg (4 x 2,5kg)

SENNA Schoko Sauce
• For pepping up desserts, ice-cream sundaes, cremes and puddings
• For making coulis
• Ready to serve – can be used hot or cold
• Fine chocolate flavour
Art.Nr.: 1243190 | 1,4kg (6 x 1,4kg)
Preparation
Whip the margarine and icing sugar, salt and vanilla, gradually adding the egg yolks.
Melt the chocolate with the hot coffee and stir. Fold into the butter mixture.
In the meantime, beat the egg whites with 50g sugar until stiff.
Mix flour with baking powder and cocoa powder.
Fold the egg whites under the butter mixture, mix in the flour mixture.
Pour the mixture into a springform pan (28cm) and bake at 170 °, falling to 160 °.
For the filling:
Heat the margarine with the sugar, coffee cream, salt, vanilla and yolk in a saucepan - bring to the boil briefly, allow to cool.
Roughly chop the pecans and fold into the mass with the coconut flakes.
Cut the cooled cake base twice across and fill with the pecan-coconut mixture.
Our tip
For the topping: put some of the filling on top and decorate with SENNA chocolate sauce, drawing fine lines.