03. Dec, 2020
Banana cake
Vegetarian,
Mother's Day,
Father´s Day,
Dessert,
Baking,
Spring,
Summer,
Herbst,
Winter,
The SENNA Melange margarine is perfect for preparing this tasty banana cake!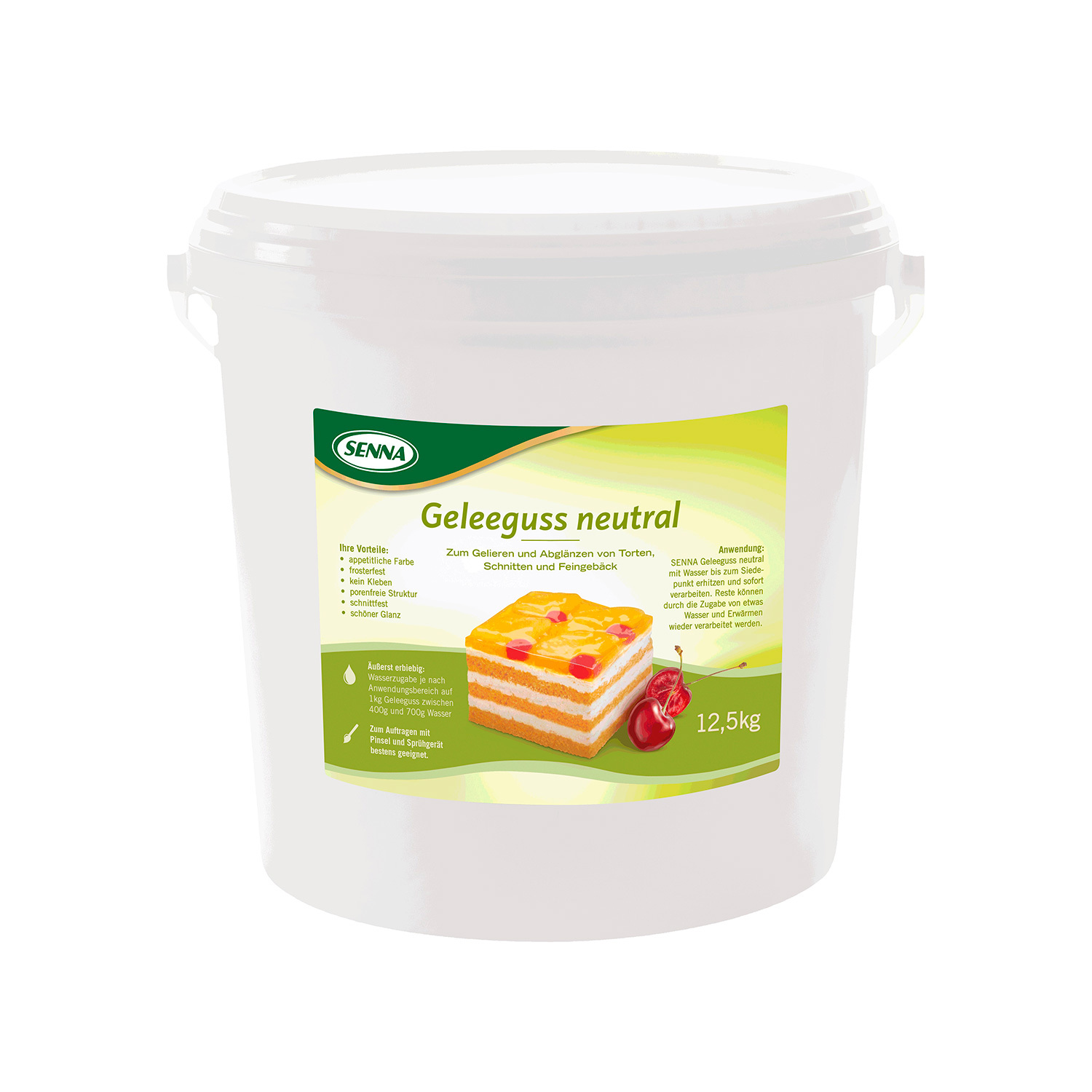 SENNA Geleeguss neutral
• Ideal base for various flavours
• Neutral taste
• Maintains the natural colour of the fruit
Art.Nr.: 1243222 | 12,5kg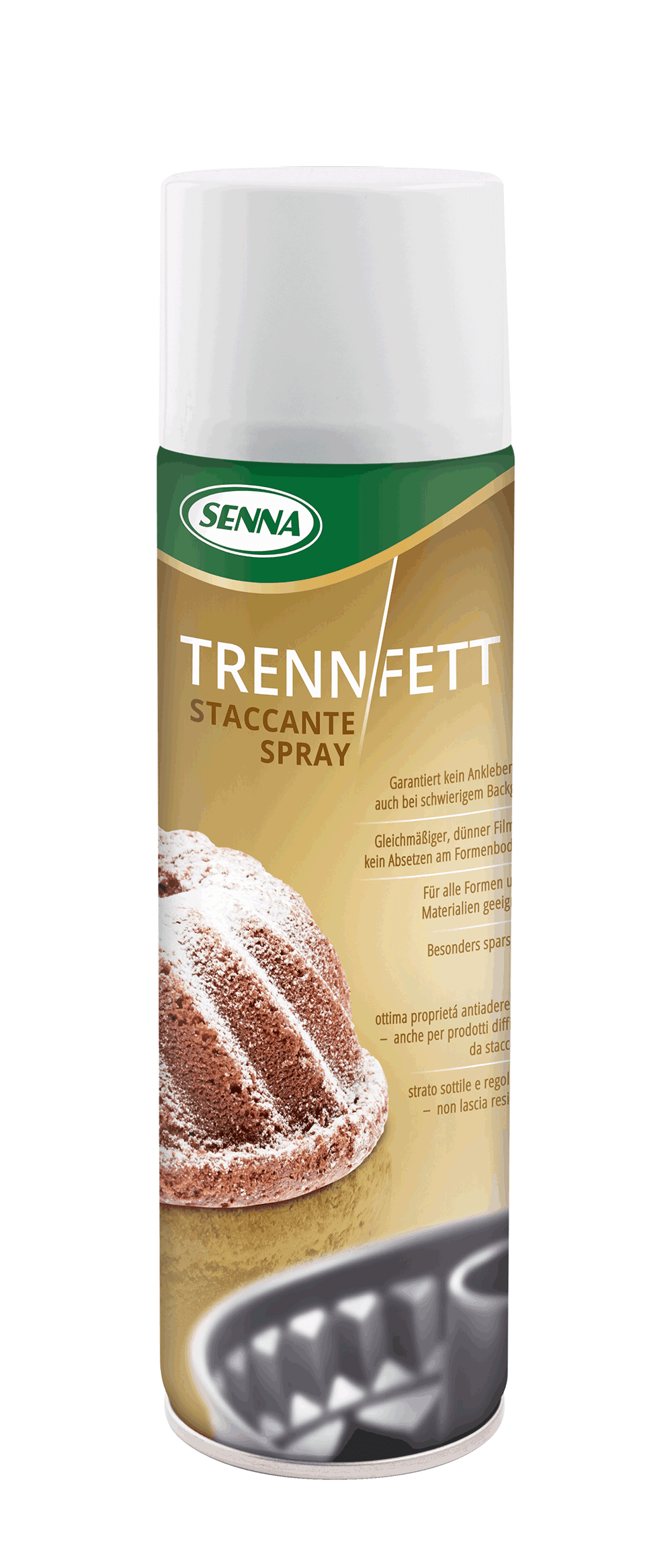 SENNA Trennfettspray
• Fast and clean separation
• The baked goods don't stick
• The fat doesn't stick to the bottom of the baking tray
• Easy and fast to use
• Vegan
Art.Nr.: 1243230 | 500ml (6 x 500ml)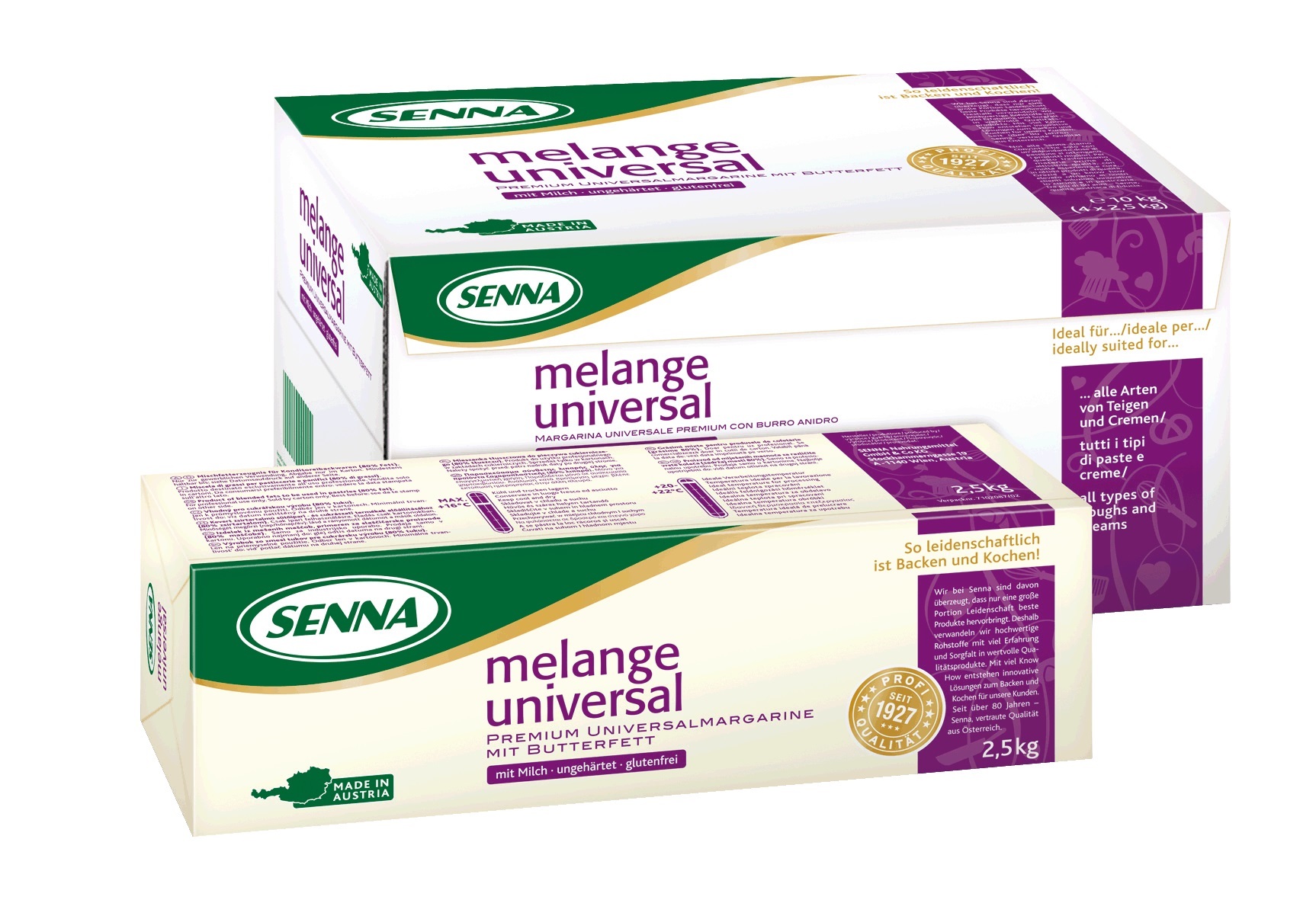 SENNA Melange universal
• 10% butterfat
• Good overrun
• For short-crust pastry and cremes
Art.Nr.: 1214220 | 10kg (4 x 2,5kg)

SENNA Dekorglasur dunkel
• Chocolate flavour
• Vegan
Art.Nr.: 1243214 | 0,6l (6 x 0,6l)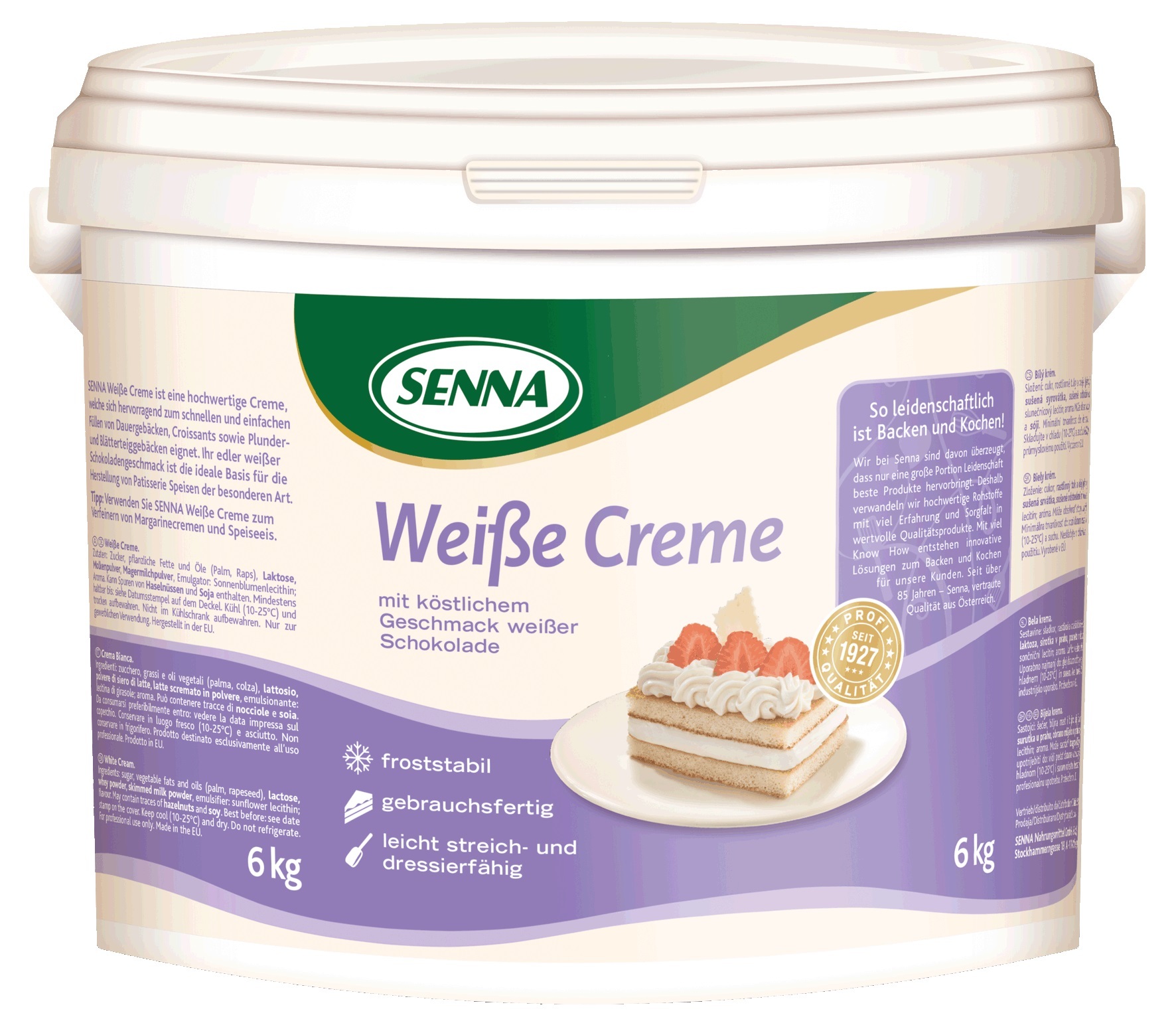 SENNA Weisse Creme
• Delicious taste of white chocolate
• Enjoy on its own or process it any way you like
Art.Nr.: 1247308 | 6kg
Preparation
Begin by puréeing 3 bananas with a hand blender.
Beat together SENNA Melange Universal, icing sugar and SENNA Backaroma Vanille until frothy.
Gradually add the eggs and puréed bananas alternately.
Sieve the baking powder and flour together and mix into the paste, adding cashew nuts to taste.
Then place the dough in a mould that has been sprayed with SENNA Trennfettspray.
Bake at 180° C for approx. 45 minutes.
Then spread with SENNA Geleeguss neutral.
Cut the last banana into thin strips and use to garnish the banana cake.
Drizzle with SENNA Dunkle Creme.
Our tip
For a special treat, try decorating the cake with SENNA Weiße Creme.