03. dic, 2020
Almond Gugelhupf
Vegetarian,
Glutenfree,
Lactose-free,
Valentine's day,
Mother's Day,
Father´s Day,
Advent & Christmas,
Dessert,
Baking,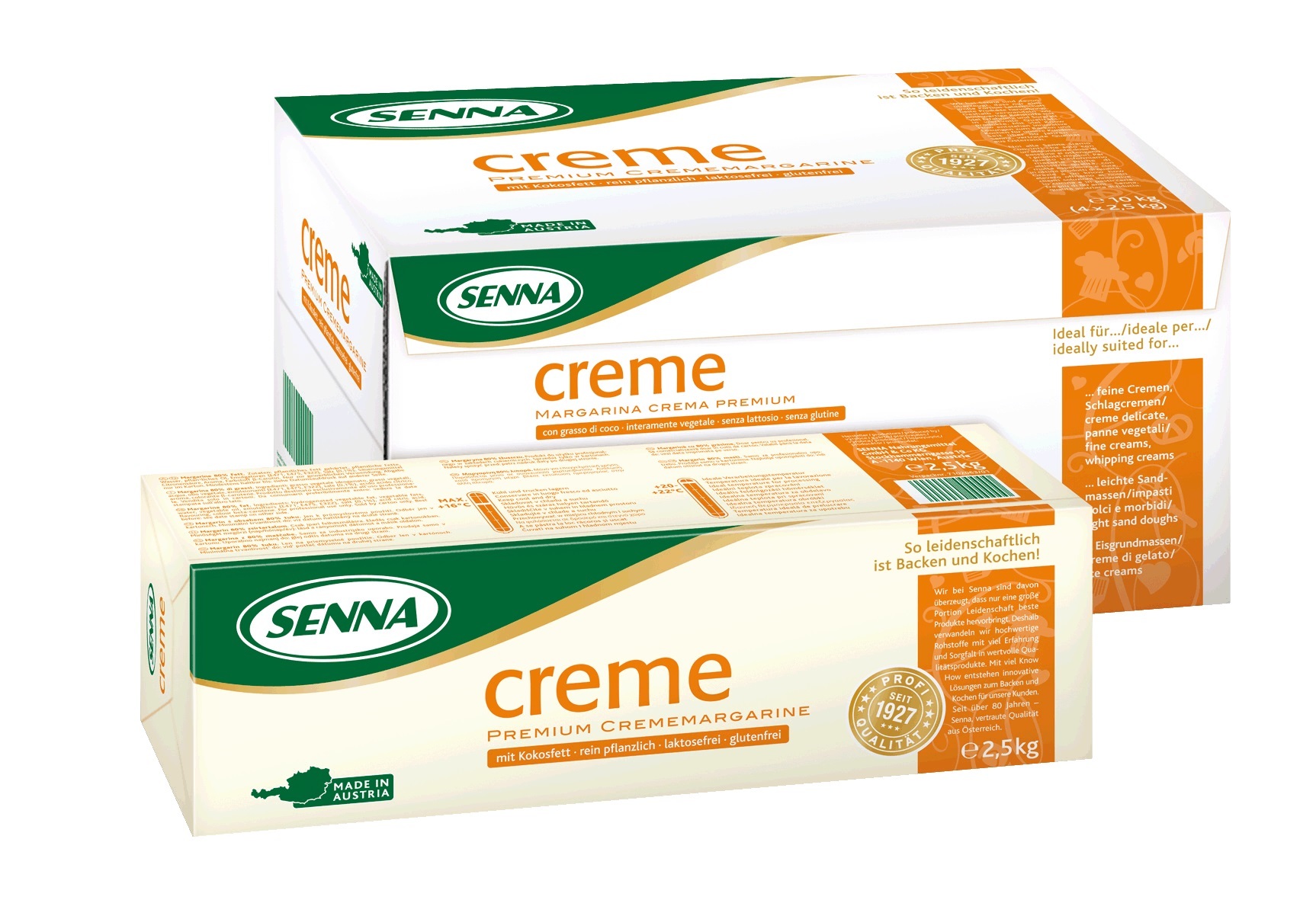 SENNA Creme
• Con olio di palma certificato come sostenibile

• Ottimo volume
• Eccellente morbidezza
• Ottima capacità di assorbimento dei liquidi
Art.Nr.: 1211201 | 10kg (4 x 2,5kg)

SENNA Backaroma Vanille
• Delicato aroma di vaniglia
• Ottima resa anche in piccole dosi
• Facilmente dosabile
• Resistente alla cottura e al congelamento
Art.Nr.: 1248310 | 1kg (6x 1kg)
Preparation
Beat the SENNA Creme together with the icing sugar until frothy
Gradually add the eggs. Scrape together 2-3 times with a pastry spatula so that all of the margarine is mixed in and does not stick to the bowl.
Mix the rice flour together with the almond flour and baking powder and blend into the finished egg mix.
Spray the Gugelhupf moulds with release spray and line with blanched almonds. Fill the mixture into a piping bag and pipe into the moulds.
After baking, turn the gugelhupf out of the mould and leave to cool down.
Dust with icing sugar and serve.
Baking temperature: 180-190 degrees
Baking time: 35-40 minutes (depending on the oven)
Our Tip
Spread the gugelhupf with warm jam and smother in chocolate.