Recipe tips
Palm-free Christmas baking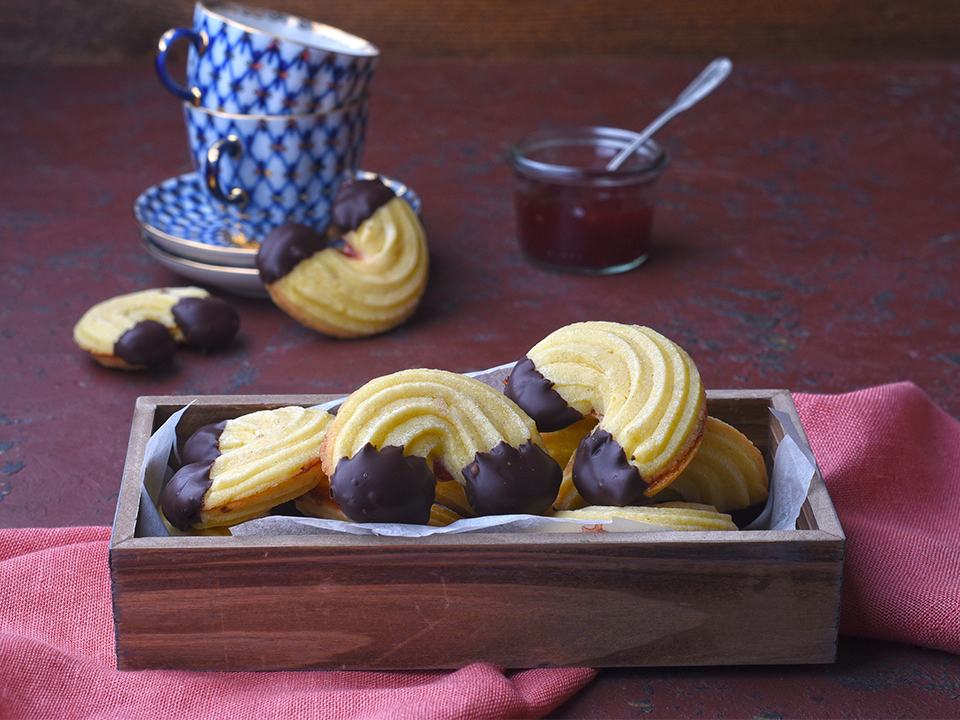 Piped Linzerbäckerei (Linz Butter Cookies)
Ingredients:

750 g SENNA Creme ZERO Palm
300 g icing sugar
1000 g flour (type W 700)
150 g eggs (three)
SENNA Aroma Vanilla
SENNA Aroma Lemon
Preparation:
Mix SENNA Creme ZERO Palm, icing sugar and aromas,

then add the eggs and flour and mix thoroughly.

Use a star-shaped nozzle (No. 4) to pipe different shapes

and bake at between 180 and 200°C for around between

11 and 12 minutes. After baking, take two of the shapes,

spread jam on one side of each, place one on top of the

other and dip in chocolate. Replace 100 g flour with cocoa

powder for the dark Linz mass.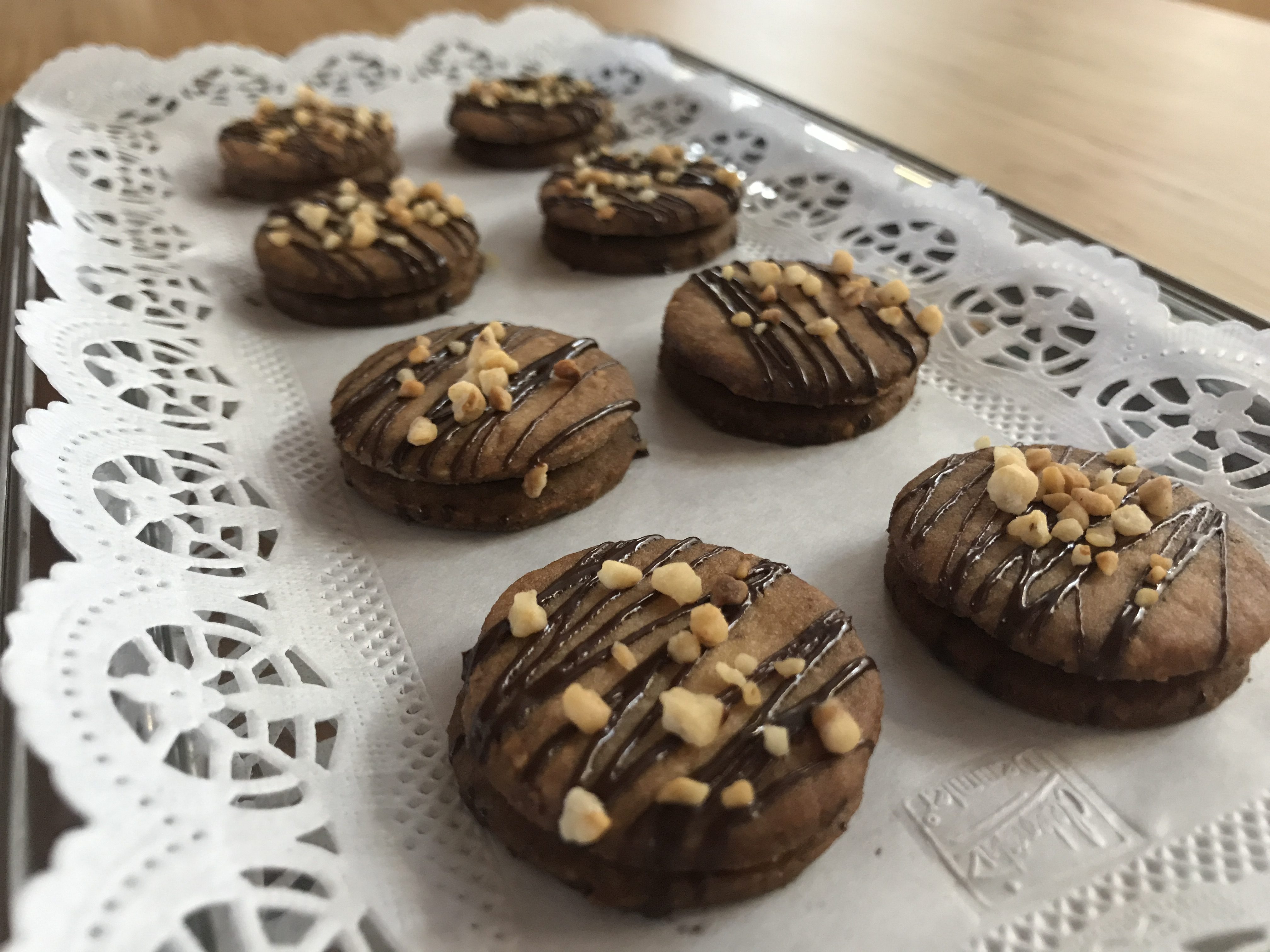 Nut-nougat biscuits
Ingredients:

650 g SENNA Back ZERO Palm
300 g icing sugar
700 g flour, type W 700
400 g hazelnuts, grated and roasted
100 g eggs (two)
5 g SENNA vanilla aroma
5 g SENNA rum aroma
SENNA Nocciolone for doubling
Preparation:

Knead the ingredients into a smooth dough. Place in the

fridge and allow to rest for between two and three hours.

Roll out to a thickness of three millimetres and cut out round

shapes. Bake at 200°C for around eight minutes. Spread half of the

biscuits with SENNA Nocciolone, then place the other half on top.

Glaze with liquid chocolate and sprinkle with brittle.