Margarine, fats and oils
Are you looking for an alternative?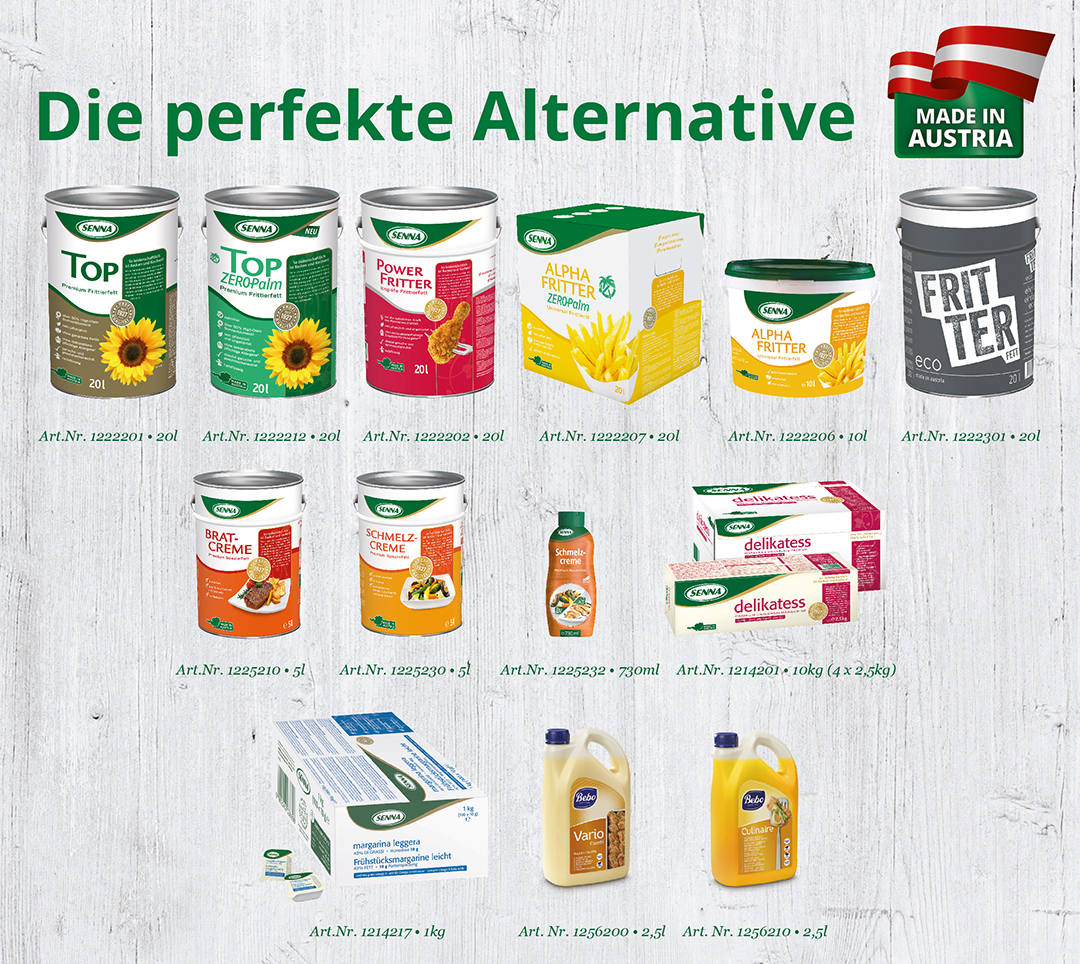 SENNA offers the perfect alternative!


Margarines, fats and oils for professionals - made in Austria

Your specialist for margarines, edible and special fats, oils, delicacies such as sauces and dressings - Made in Austria! Since 1927, with location and production in Vienna, we have been successfully supplying catering and industrial customers in more than 20 countries.


We have been supplying well-known bakeries, pastry shops, gastronomy and large kitchens, the food processing industry and the local food trade with our products for years. Our customers have trusted the quality products from SENNA for decades and appreciate the wide range of possible uses and the wide range.

Our specialized field service team is represented throughout Austria and southern Germany and will advise you with competence and professional experience.
Here you find our SENNA fieldservice-folder with all contact details and the sales sheet "Perfekte Alternative" (Perfect Alternative).