03. Dec, 2020
Croissant Donuts
Vegetarian,
Dessert,
Already tried? Cronuts - a mixture of croissants and donuts - are the trend pastries from the USA!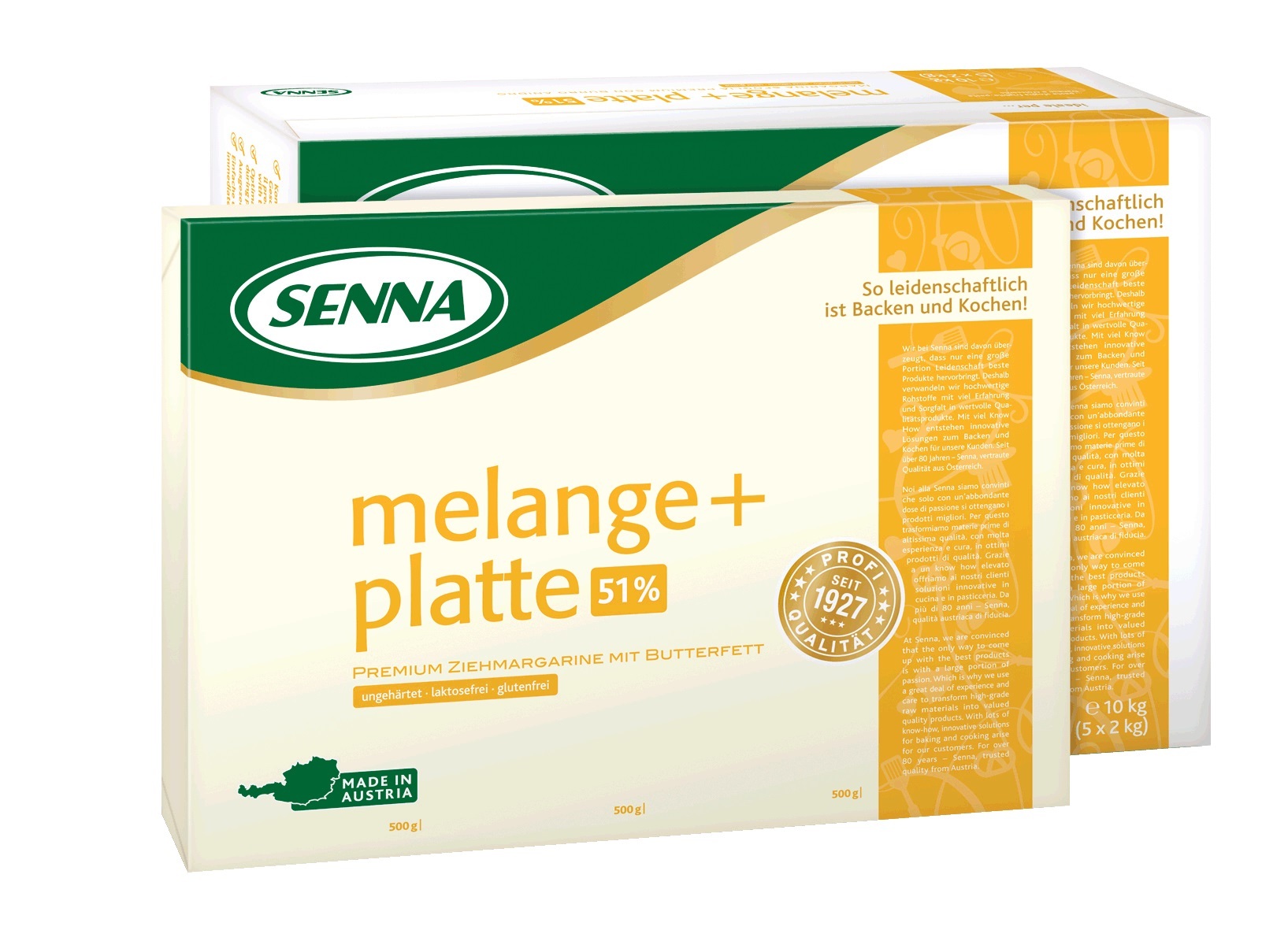 SENNA Melange + Platte 51%
• 51% butterfat
• Firmness: soft
• Combines the processing advantages of margarine with the delicious taste of butter
Art.Nr.: 1413215 | 10kg (5 x 2kg)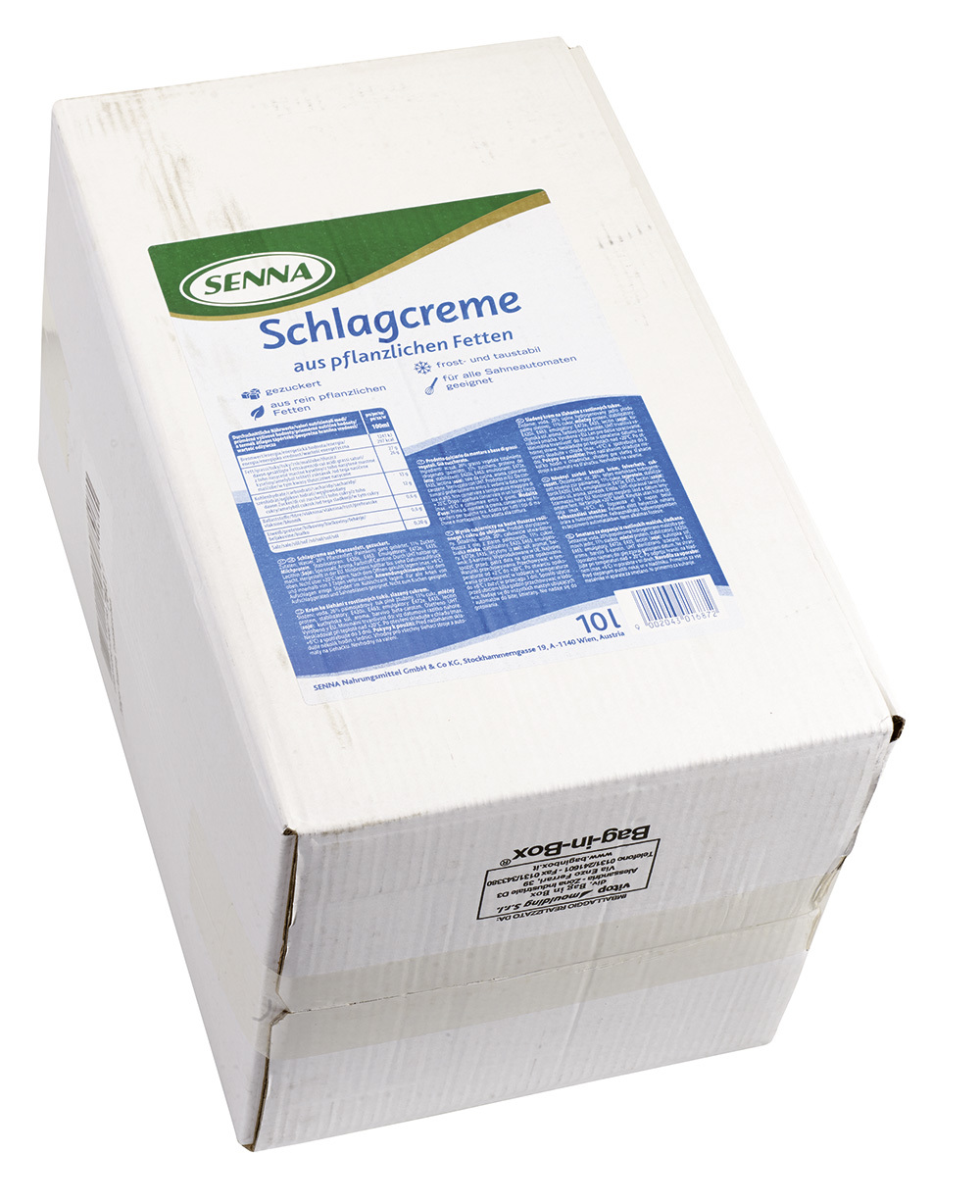 SENNA Schlagcreme
• High volume
• Delicate glaze
• Suitable for all cream machines
• With sugar
• Made from pure vegetable fats
Art.Nr.: 1246212 | 10l Bag-in-Box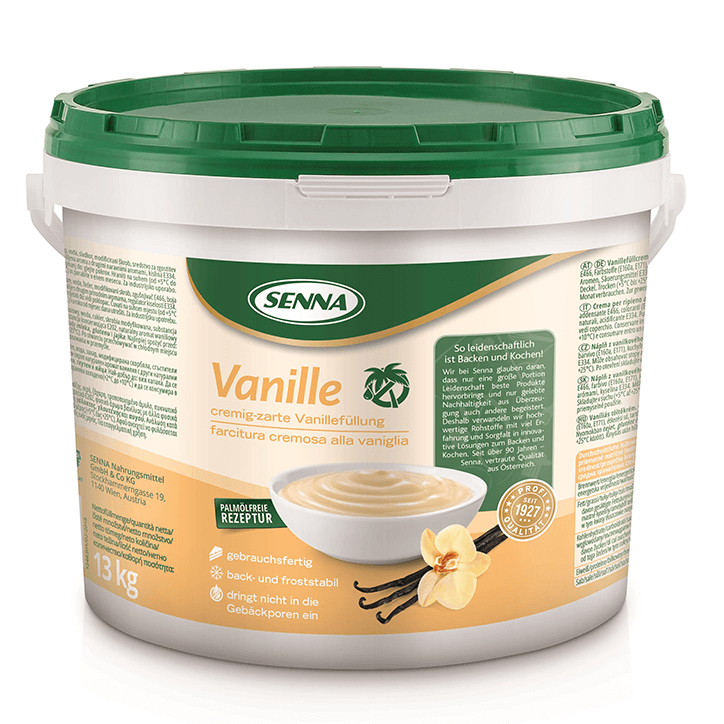 SENNA Vanillecreme ZERO Palm
• Baking and freezing stability
• Does not penetrate the pores of the baked goods
• Vegan
Art.Nr.: 1246302 | 13kg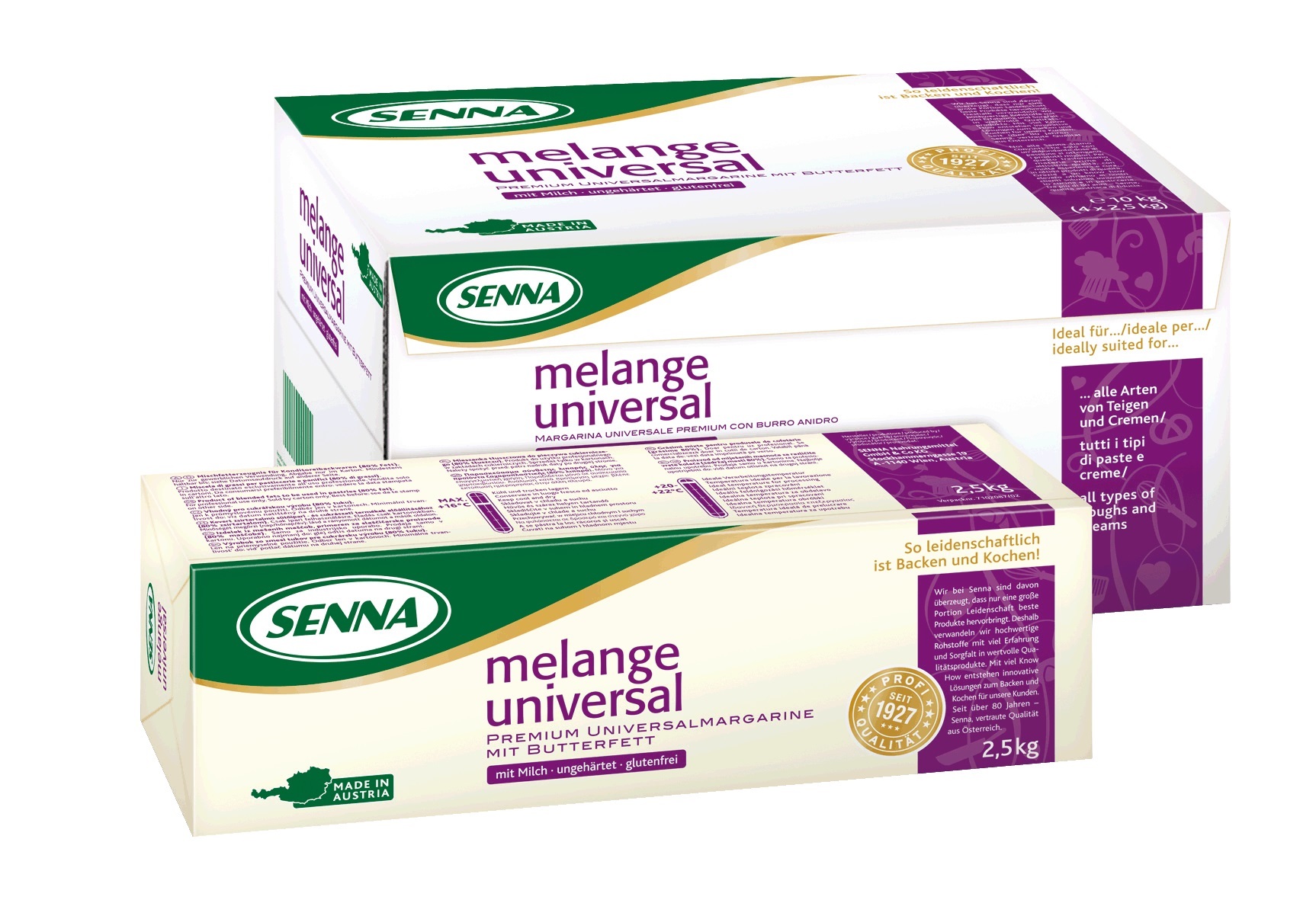 SENNA Melange universal
• 10% butterfat
• Good overrun
• For short-crust pastry and cremes
Art.Nr.: 1214220 | 10kg (4 x 2,5kg)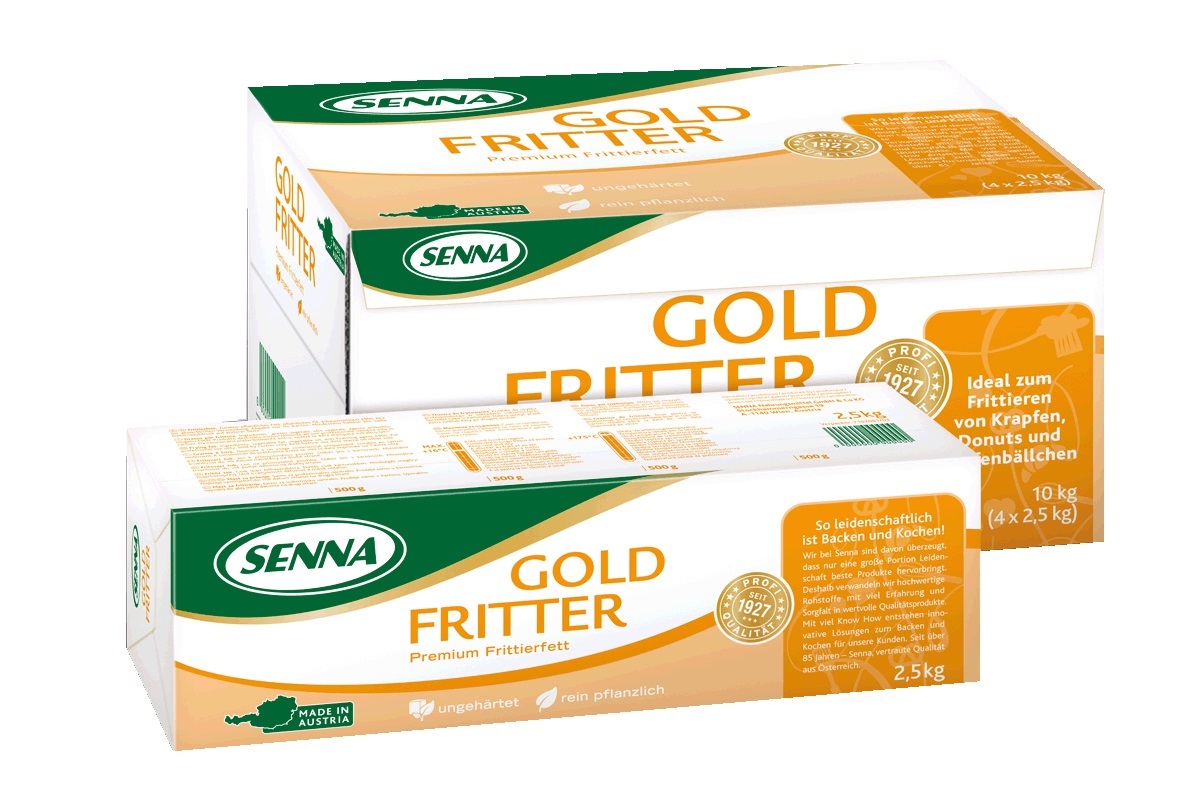 SENNA Goldfritter
• Frying fat with high-quality peanut oil
• No greasy film left on the fried foods
• Excellent frying results thanks to high resilience
• Odourless and tasteless
• Vegan
Art.Nr.: 1221202 | 10kg (4 x 2,5kg)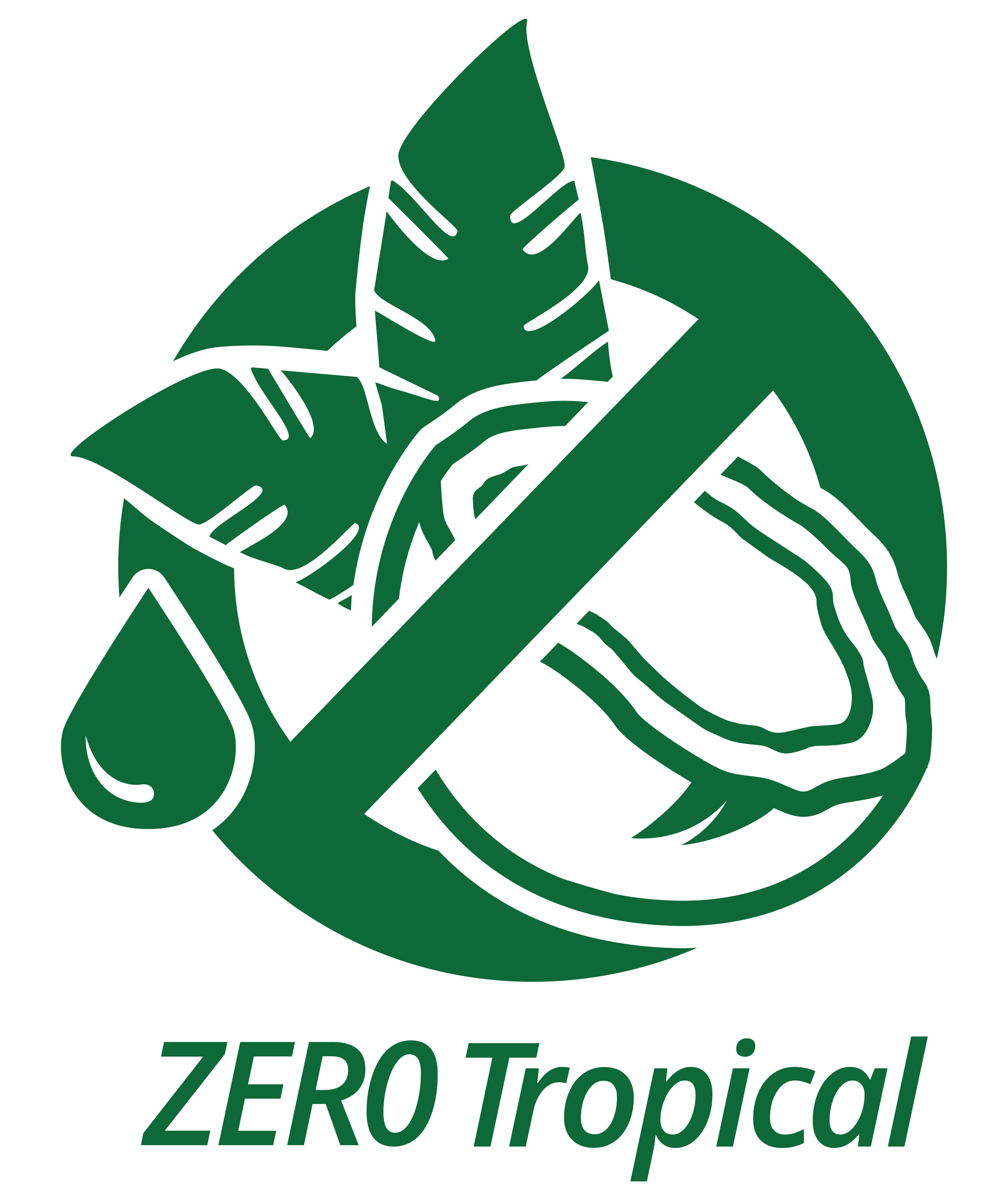 SENNA Fritter ZERO Tropical
Art.Nr.: 1221205 | 10kg (4 x 2,5kg)

SENNA Dekorglasur hell
• Delicate sugar flavour
• Vegan
Art.Nr.: 1243216 | 0,6l (6 x 0,6l)

SENNA Dekorglasur dunkel
• Chocolate flavour
• Vegan
Art.Nr.: 1243214 | 0,6l (6 x 0,6l)
Preparation
Mix all of the pre-ferment ingredients briefly into a cool, medium-stiff dough for the croissant dough.
Then rest and chill for 30 minutes in a fridge.
Add SENNA Melange+ Platte and then fold the dough three times into four layers.
Finally, roll out the croissant dough until 3 mm thick, moisten and fold over to produce 3 layers of dough.
Cut out circles in the shape of a donut with pastry cutters (diameter of 9 cm and 3 cm). Fry these rings on both sides in SENNA Goldfritter until golden brown.
To make the vanilla cream, beat SENNA Schlagcreme for three minutes before adding SENNA Vanille Dessertsauce and beating for a further three minutes.
To finish the baked croissant donuts, fill with vanilla cream (inject equal amounts). Then dredge in sugar or finish with SENNA Fondagel as well as coloured nonpareils.
SENNA Dekorglasur hell and Dekorglasur dunkel are also ideal for decorating the croissant donuts.
Our tip
The croissant-donuts taste particularly delicious when warm.