03. Dec, 2020
Green asparagus risotto with roasted hazelnuts, crispy bacon and herb omelette strips
Meat,
Main course,
A particularly fine variation of the classic green asparagus risotto!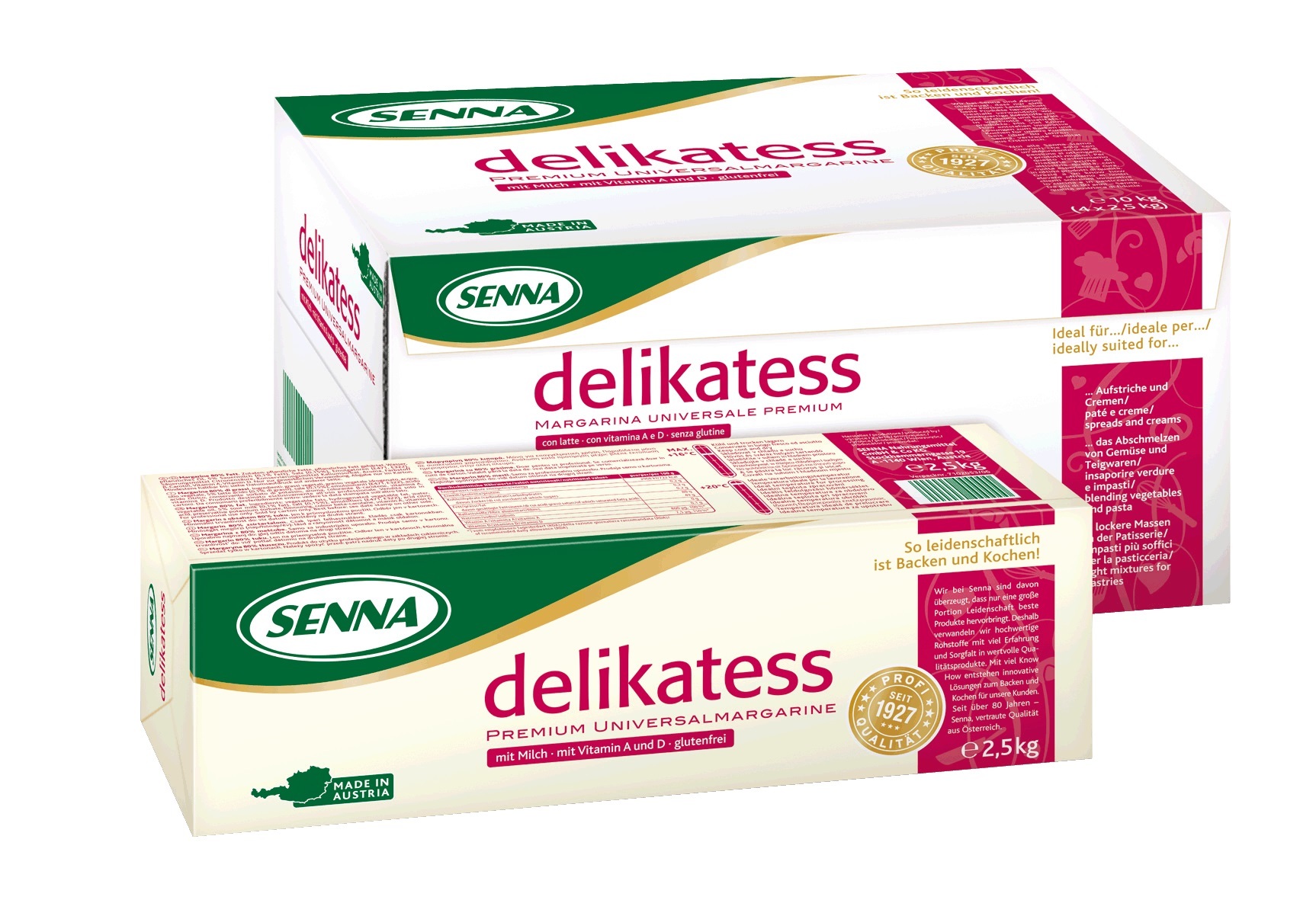 SENNA Delikatess
• No spitting when frying in the frying pan
• Good overrun
• Good liquid absorption
• With vitamins A and D
Art.Nr.: 1214201 | 10kg (4 x 2,5kg)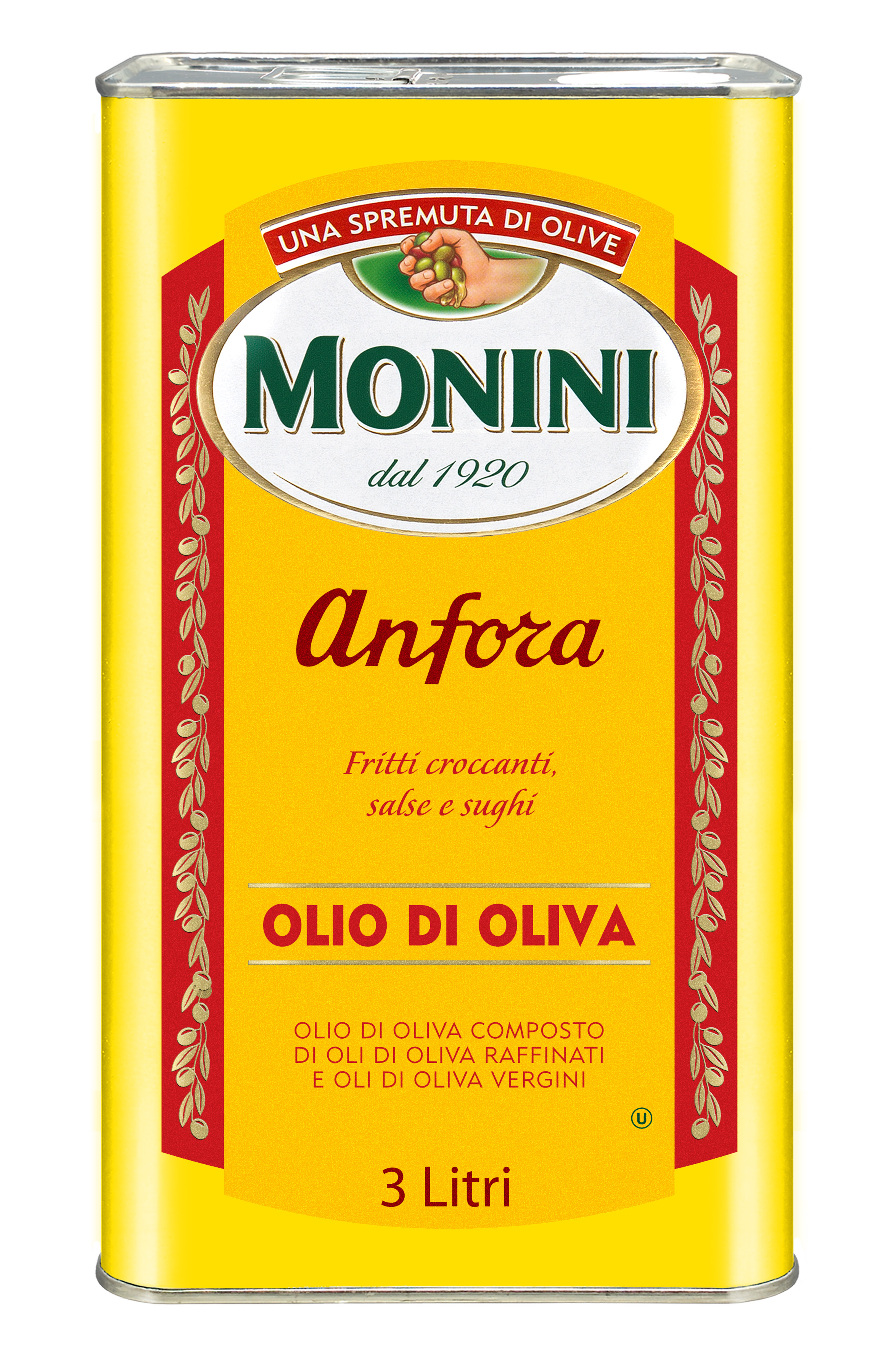 Monini Anfora Olivenöl
Art.Nr.: 1249601 | 3l (4 x 3l)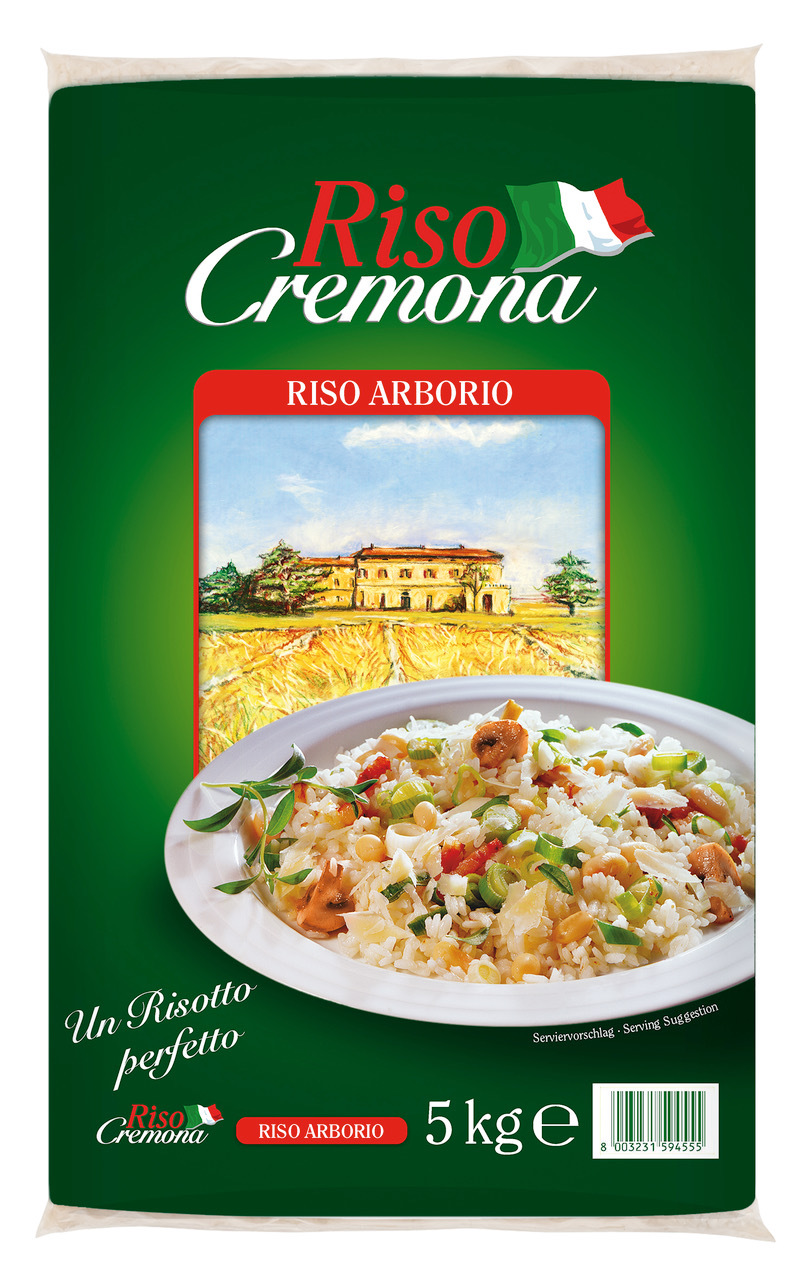 bali® Riso Cremona Arborio
• Original italienischer Arborio Reis
• Besonders große Reiskörner in extrafeiner Qualität
• Klebt nicht und bleibt stets bissfest
• Perfekt für italienische Gerichte wie Risotto
Art.Nr.: 1290045 | 5kg (3 x 5kg)
Preparation
To make the risotto, heat the SENNA Delikatess margarine in a pan and braise the finely chopped onions and garlic in this.
Add the rice and stir until it is translucent.
Deglaze with white wine and bring back to the boil briefly with a little vegetable stock. Add the green asparagus.
Gradually add the vegetable stock and cook over a medium heat. Stir frequently.
Finally mix in the Parmesan and hazelnuts and season with salt and pepper if necessary.
Serve with the crispy fried bacon.
To make the herb omelette, first beat together with eggs and sour cream.
Then add the flour and mineral water and stir the dough until smooth.
Season to taste with salt, pepper and nutmeg and leave to soak for approx. 20 min.
Fold the chopped herbs into the dough.
Heat a little Monini Anfora olive oil in a pan and add the dough in portions.
Bake individual pancakes over a medium heat, remove and place on kitchen roll to drain the grease.
Cut the omelettes into strips and serve with the risotto.